Recommended restaurant in Roppongi this time is Sushi: Sushi Tsu.
Sushi: Sushi Tsu|Feature Reference

▶:Start Google Maps Here!(Smartphone)
TripAdvisor
Sushi Tsu(score:5 )
Restaurant's Name (Japanese)
江戸前鮓 すし通
Business Hours
Afternoon (Reservable time) : 11:30 AM ~ 12:30 PM
Evening (Reservable time) : 6 PM ~ 10:30 PM
Category
Sushi Restaurant
Budget
Lunch: ¥10,000~ up
Dinner: ¥20,000~ up
TEL
+81-3-3404-2622
Address
3-1-15 Nishi Azabu | RF Bldg. B1F, Minato 106-0031, Tokyo
Business Holiday
Sunday, holidays
Access
Roppongi Station
Seats
26
Credit Card
VISA, MasterCard, Diners, American Express, JCB
Smoking Establishment
Non-smoking
Appearance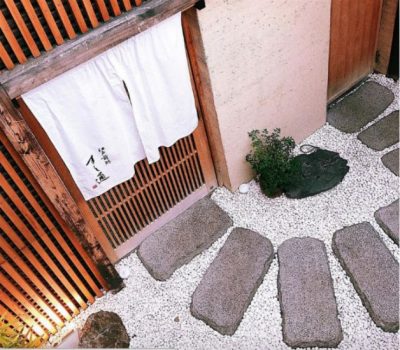 Sushi Tsu's location is a bit secluded as it is in the basement area of RF Bldg, but don't be deceived by the narrowness of the place cause this place is truly nonpareil.
The exterior concept is a combination of mahogany frames and white pebbles with some green plants beside the door.
The restaurant's name is presented in Japanese characters.
Travel time on foot is approximately 8 minutes if you're coming from 1c Exit in Roppongi Station.
Ambiance
"Counter Seating"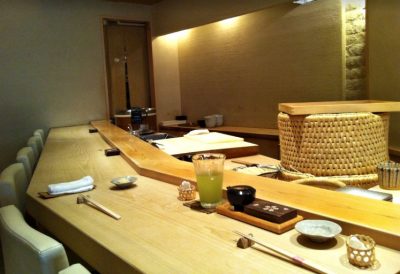 Plain, simple and elegant dining area with 12 counter seats and 3 private rooms good for 2 ~ 6 people. It also has a very cozy and quiet ambiance that is just perfect for having a sushi gastronomic experience.
Convenient when eating alone, with a coworker, or for dating. This place is indeed popular so it is mostly crowded every single day. Foreign and local customers are paying visits so it's quite tough even for reservation.
Recommended Menu
Here are some of the delectable variaties of sushi:
"Otoro (fatty tuna)"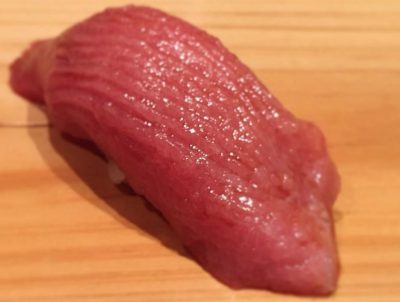 "Uni (Sea Urchin)"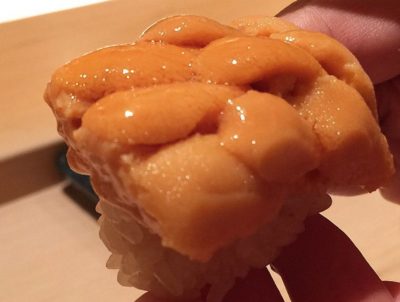 "Ebi (shrimp)"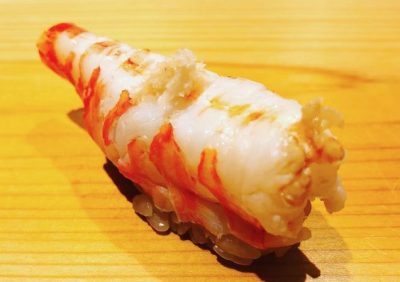 "Hotate (Japanese Scallop)"
Additional Information
・It is best to secure a spot thru reservation.
・Kids are welcome.
・Omakase Style available.
・Sommelier available
・Unavailable for private accommodation.
People's Review