Recommended restaurant in Makati, Metro Manila this time is Spanish: Alba.
Alba|Feature Reference
▶:Start Google Maps Here!(Smartphone)
TripAdvisor
Alba (score:4)
Name
Alba
Hours
11:00 AM – 11:00 PM
Budget
P1,500 (average for 2)
TEL
+63 2 8896 6950
+63 2 8896 6951
Address
38 Polaris Street, Poblacion, Makati City
Holiday
None
English Menu
Available
Smoking
Non-smoking
Card
Credit Cards are accepted
How to Book
Booking can be done online at zomato.com and thru the Zomato app.
Appearance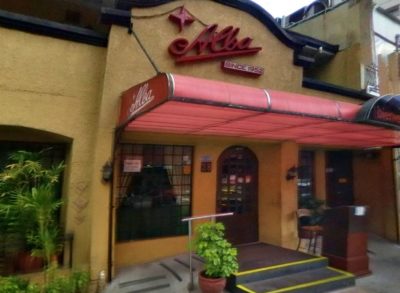 Known as the oldest running Spanish restaurant in the Philippines, Alba has proven its worth countless of times and had also changed lives and contributed enough to the memories of its customers.
The founder Mr. Anastacio Alba who is a native of Spain, has enriched the quality of the restaurants by his own home-made Spanish cuisine that are loved by so many people since day 1.
The restaurant's name is also well-displayed outside just above the main entrace and it even has the year when it was first introduced to the public.
Ambiance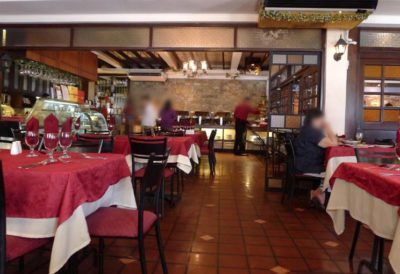 Indeed a fine dining restaurant that's full of deets from table cloth down to the flooring of this place.
The ceiling is what I am impressed the most. I love how they've created such ambient lightings and textures which resemble the Spanish restaurants that I've only seen on TV.
Service is also impressive as the staff showed true professionalism while making the guests feel more welcomed.
Recommended Menu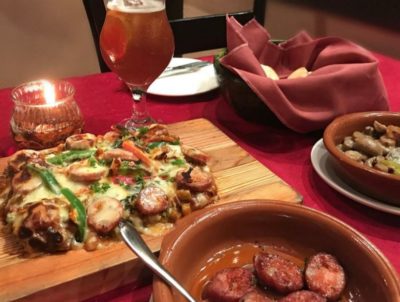 Highly recommended menu options are: Paella Valenciana, Paella Negra, Sea Food, Sangria, Lunch Buffet, and Mashed Potato.
Additional Information
Recommended when eating alone, with family or friends, with co-workers, and perfect for dating.
The restaurant has private dining area.
Takeout menu and home delivery options are also available.
People's Review