Recommended restaurant in Ebisu this time is Gotham Grill.
Gotham Grill|Feature Reference

▶:Start Google Maps Here!(Smartphone)
TripAdvisor
Gotham Grill(score:4)
Name
GOTHAM GRILL (ゴッサムグリル)
Hours
Weekdays
11:30 AM ~ 3:00 PM
6:00 PM ~ 11:00 PM

Weekends & Holiday
11:30 AM ~ 3:00 PM
5:30 PM ~ 11:00 PM

Budget
Lunch ¥2,000〜
Dinner ¥8,000〜
TEL
+81-3-5447-0536
Address
1F ALTIMA, 3-16-10 Higashi, Shibuya 150-0011, Tokyo Prefecture
Holiday
Monday
Access
Ebisu Station
Seats
44
Smoking
Non-smoking
Card
Credit Cards Accepted
Access from the Station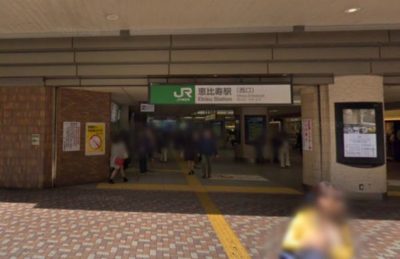 The location is quite close to JR Ebisu station. Once you get off, take the nearest west exit and walk for about 5 minutes to reach the place.
How to Book
Customers can book in advance even a day before your preferred date and time depending on the availability of the seats. Booking can be done online (tabelog) and over the phone.
Appearance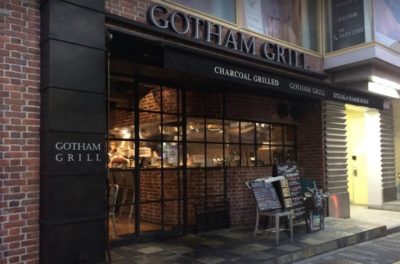 A real steakhouse that looks exactly like Western restaurants with full stationary windows matched with dark frames that equally divide the glass into tiny squares.
The menu on display can be found outside. You can check the different types of food that you can order even before entering the shop.
It can be really tough to enter in this restaurant sometimes so make sure to reserve in advance especially during special occasions.
Ambiance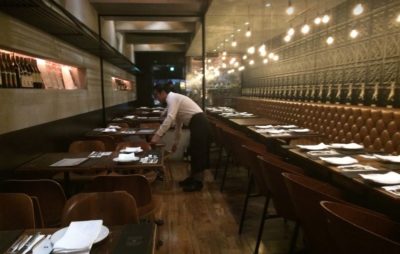 I just love how these wide sofa seats give comfort to all dining customers. The coziness and the elegant interior props are really made out of perfection.
There are about 44 seats in total and each and every seat provides comfort for every guest may it be at the counter, table, or wide seats area.
ALthough this place can be really crowded at times, you wouldn't feel soffucated at all because the ambiance is really very relaxing.
Recommended Menu
"Salad"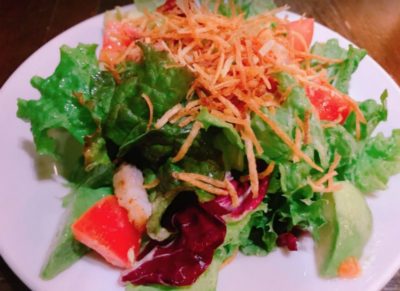 The refereshing taste of this avocado and vegetable salad is very appetizing that will surely make you crave for more.
"Meat Platter"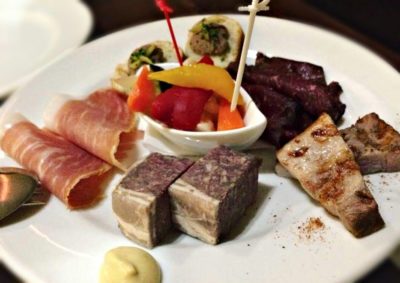 Alright, this meat platter is "the bomb"! I couldn't even remember the names or types of meat I ate, but I surely remember how good each of it tasted and how it melted right through my tongue.
"Beef Steak"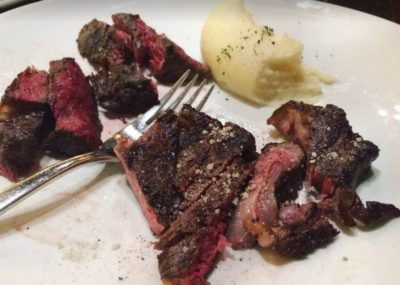 The taste of the steak is very mouthwatering as it gets even tastier while you chew. The tenderness of the meat is also very evident which signifies the high quality menu that this restaurant serves.
"Burger"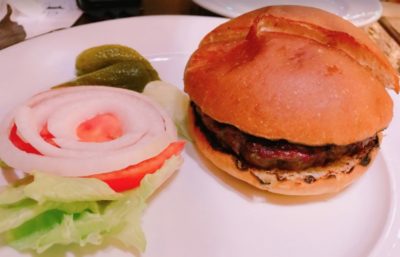 Well, this burger is very competitive when it comes to taste. I sure did have an unforgettable steak dining experience and I was also satisfied with this last piece.
Additional Information
Recommended when eating alone, with a friend, with a co-worker, and for dating.
There is no private room in this restaurant but they may be able to accommodate private reservations for special occasions, just give them a call and ask for the options.
The restaurant also accepts surprised party accommodation.
People's Review
View this post on Instagram

. gotham grillのchopped steak🥩🍴😍  ハンバーグに見えるけどつなぎを使ってないビーフ100%で胡椒だけかけて食べたんだけど、これが本当美味しい🤤  #viron のパンも食べ放題で、特にローズマリーのパンが美味しくて、大満足♥️  #gothamgrill #choppedsteak #viron #yum #yummy #gourmet #foodporn