Recommended restaurant in Musashi Kosugi this time is Okonomiyaki Restaurant: Gyunta.
Okonomiyaki: Gyunta|Feature Reference

▶:Start Google Maps Here!(Smartphone)
TripAdvisor
Gyunta(score:3.5)
Business Hours
11:00 AM ~11:00 PM
Category
Okonomiyaki Restaurant
Budget
¥1,000 ~
TEL
+81-50-5594-4003 (reservation)
+81-44-920-8008 (inquiry)
Address
3-1135-1 Shinmarukohigashi Nakahara-Ku | GranTree Musashikosugi 1F, Kawasaki 211-0004, Kanagawa Prefecture
Business Holiday
follows mall holidays
Access
(Tokyu-Toyoko line) Musashi-kosugi station
Seats
58
Credit Card
VISA, MasterCard, Diners, American Express, JCB
Non/Smoking Establishment
Non-smoking
Access from the Station
Musashikosugi Station (Tokyu-Toyoko line)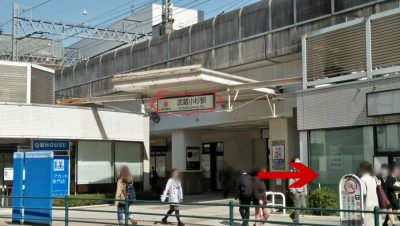 Get of at Musashi Kosugi station and take the south exit as it is the nearest exit towards Grandtree mall. Upon reaching the corner of the street, turn left.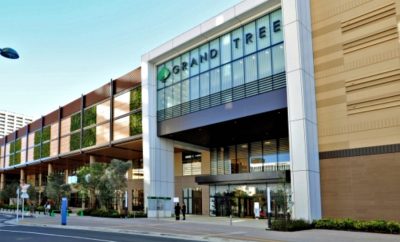 The entrance/exit of Grandtree mall if you're coming from Musashi kosugi station. It will only take for approximately 2 minutes on foot.
Appearance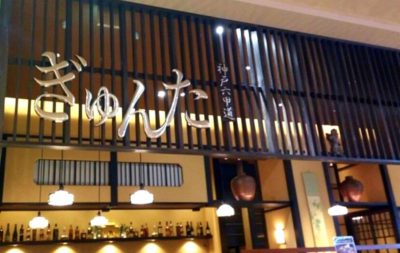 This okonomiyaki place is located on the first floor of Grandtree, Gourmet Walk section. The name is written in hiragana and if you are not familiar with these Japanese symbols, better take note of this one. Turn over time for each table is not really long but better make a reservation especially on weekends.
Ambiance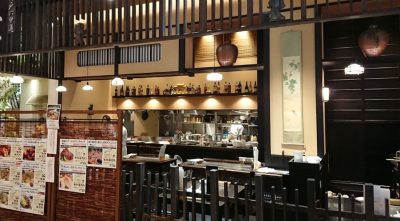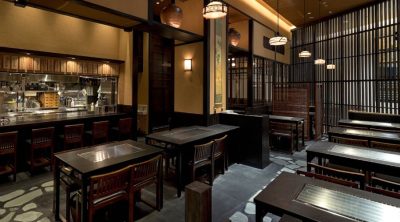 Though this place is situated inside the mall, it has a stylish setting for the dining area and private dining rooms which can accommodate for six, eight and ten to twenty people. I love this hanging lights that give a feeling of relaxation as you enjoy eating their delectable foods. I seldom see foreigners in this restaurant so most of the times they have local customers.
Recommended Menu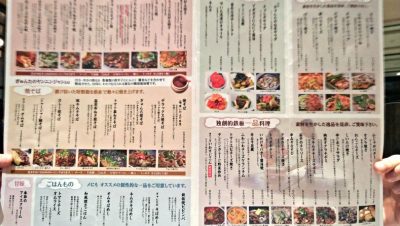 Showing you a glimpse of their Japanese Menu Guide.
My Review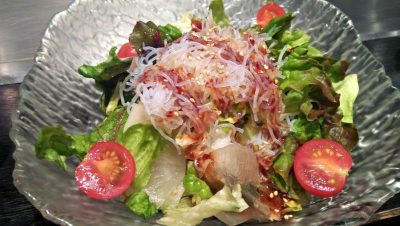 Let's start with their own variation of Korean Salad. Oh, this one's worth a try! Sesami blend plus fresh vegetable ingredients!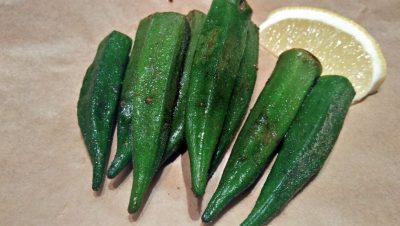 Okra with lemon.
Okra is really a common food for me so I can tell that it's best with a squeeze of lemon.

Chicken with vegetable stems.
The chicken meat was so soft and really delicious with an equal taste of salt and sauce.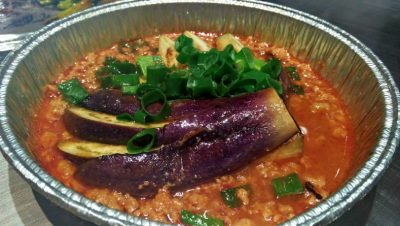 Sauteed ground pork with eggplant and scallion.
Somehow, this dish reminded me of my country's food. a local food which we call "giniling". Salty and a little spicy taste.
Deluxe okonomiyaki.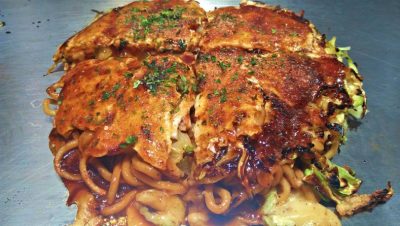 It was my first time to try okonomiyaki and it didn't disappoint me at all. In fact, it was a sumptuous meal for me! It has a perfect blend from veggies down to noodles and seafood mix.
Shequasar sour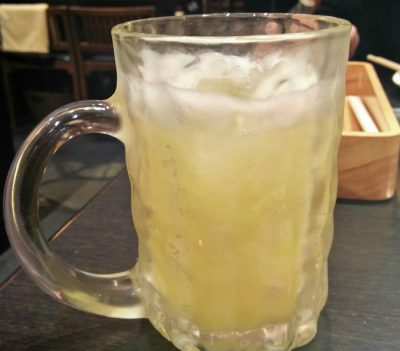 I love this sour mix because of it's citrus taste and smell that perfectly blends with alcohol. I highly recommend this drink!
Additional information
Pros
cozy dining area
vegetarian menu available
no downtime for order preparation
friendly staff
very accessible/convenient location
with parking area (grandtree parking space)
Cons