Recommended restaurant this time in Jiyugaoka is Izakaya: Hirakuya.
The best dining bar to hang out with friends or loved ones is sometimes a major quest for most of us. On a casual occasion, settling in some cozy and convenient bars within the metro is just acceptable. Hankering for more, aren't we? I get it, been there, done that, feel you all. Special occasions require pre-eminent places to make indelible memories. For those who are visiting Japan specifically in Kanto area, keep perusing.
If you are into dining bars or pubs, commonly known as "Izakaya" here in Japan, there is this "secret place to heaven" as I would describe it, just a couple of minutes away from Jiyugaoka station (Tokyu-Toyoko line).
"Hirakuya"
The name of this bar sounds more like "Hallelujah" to me after having the fortuity to enjoy a wide selection of food and drinks that are all mouth-watering and undeniably phenomenal!
Izakaya: Hirakuya | Feature Reference

▶︎:Start Google Maps Here!(Smartphone)
TripAdvisor
Hirakuya(score:4.5)
Business Hours
Lunch – 11:30 AM ~ 3:00 PM
Dinner – 6:00 PM ~ 2:00 AM (LO 23: 30)
Lunch is closed on Thursday / Sunday.
Category
Dining Bar, Izakaya
Budget
~ 999 yen day
3,000 yen ~ 4,999 yen night
Contact
03-3725-3979 (inquiry)
050-5869-9105 (reservation)
Address
Liberty Hills 2F, Meguro-ku Meguro-ku, Tokyo 152-0034 2 – 17 – 12
Holiday
NO holiday
Access
Jiyugaoka Station
Credit Card
Accepts VISA, MasterCard, JCB,
American Express, Diners

The appearance outside with a glimpse of street view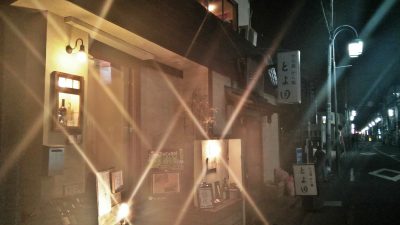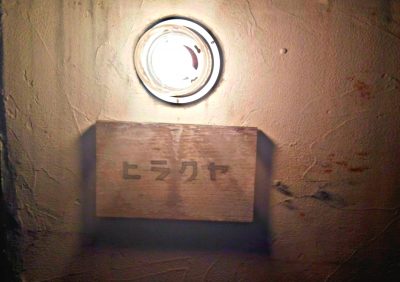 The restaurant name written in Katakana ( Hi-ra-ku-ya) which can be found just right beside the entrance door.
The location is a little challenging for me at first because I have only been to Jiyugaoka twice but luckily, after the station's exit, I found Starbucks and with a few more walks and chitchats (straight ahead), I was able to find my way there.
The decorative wall design – the part I noticed most

different variations of display..

the kitchen area (glad to be seated at counter because I can see the food preparation)
The place's ambiance was typical though, not much difference compared to other Izakayas here. The orders were all served very timely and not much of a hassle. The place can cater a total of 24 seats (3 tables with 4 seats each) and 12 counter seats). For those who love to smoke, guess you'd love to know that it smoking is permissible.
This is the signature "Green Salad" in "Hirakuya"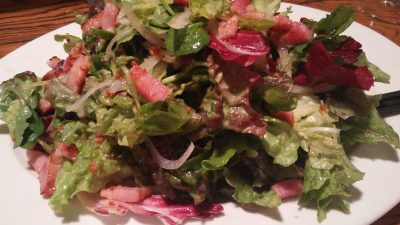 I couldn't imagine salad can be this good! It was served right after serving the first drink. How timely, really!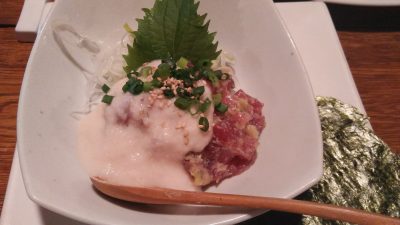 Maguro Yamakake – Yummy! It's too delicious that it just melted into my tongue.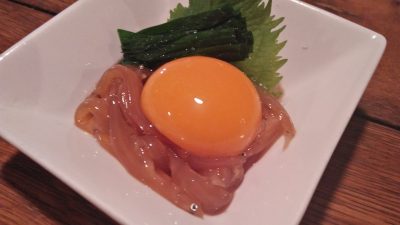 Shirauo (icefish with yolk) – Just like the others, this one is worth a try.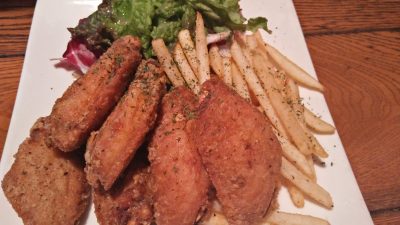 Chicken plate with fries! The taste of chicken is really appetizing because of its perfect mix (salt and a little spice in there).

French Toast – I wouldn't mind ordering this one everytime I visit the place. It was one of the major highlights for me. The sweetness level is just amazingly proportioned so anyone would crave for more.
All orders were prepared and served sooner than expected.
The Drinks – Cheers!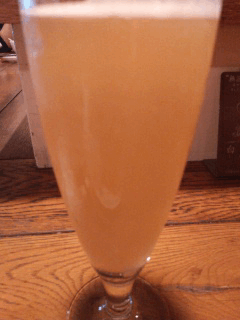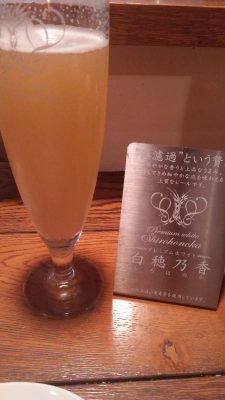 Premium White Beer Shirohonoka – The first drink and the best beer I've ever tasted yet!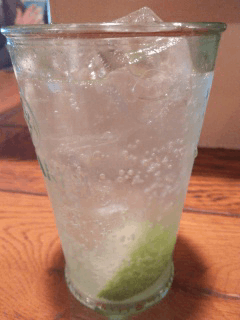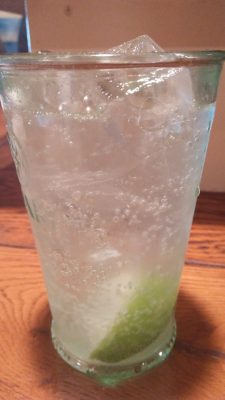 Their own variation of Mojito – My second drink and so far, my favorite among all drinks I ordered.

Ginger sour – the last one I had and my least favorite (lol).
The good thing about this bar is having their own touch of creativity for the menu. Well, for more than a hundred types of food, the location is just about 5 minutes away from Jiyugaoka station so what more could the customers ask for?