Recommended restaurant in Ikebukuro this time is Ramen: Ichiran.
Background:
The company was established in 1993 and has been running for 25 years now. Having a total number of 74 shops as of 2017 here in Japan and abroad, this company has indeed proven its name in the food and beverage industry. It aims to provide delicious foods and excellent service to its customers while maintaining a healthy lifestyle.
Ramen: Ichiran|Feature Reference

▶:Start Google Maps Here!(Smartphone)
| | |
| --- | --- |
| TripAdvisor | Ichiran(score:4.5) |
| Restaurant's Name (Japanese) | 一蘭 |
| Business Hours | Open 24 hours |
| Category | Ramen Restaurant |
| Budget | ¥1,000 |
| TEL | +81-3-3989-0871 |
| Address | Sunny Side Building 1F | 1-39-11 Higashiikebukuro Toshima-ku, Tokyo Prefecture |
| Business Holiday | None |
| Access | Ikebukuro Station Station |
| Seats | 22 |
| Credit Card | Not Accepted |
| Smoking Establishment | Non-smoking |
Access from the Station
Travel time on foot is approximately 4 minutes from East Exit of JR Yamanote line – Ikebukuro Station and 6 minutes from Tokyo Metro Marunouchi Line – Ikebukuro Station.
Appearance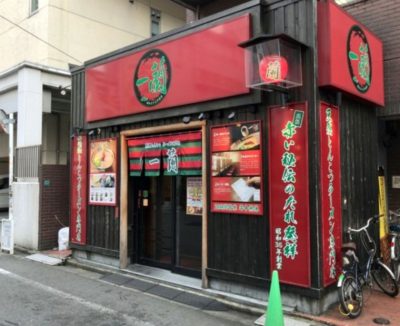 The exterior has the signature signage of the restaurant's name on it, and the wall is a combination of wood and blocks that's quite amuzing while staring at it.
Ambiance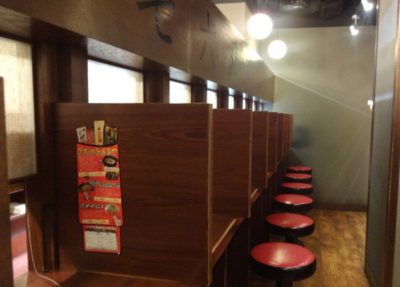 There are about 22 seats in total in a cubicle style seating arrangement.
Ichiran's dining style is quite unique to any other ramen shops here. Loving the idea of eating in a cubicle that is just like having your own private space where you can slurp both noodles and soup without worrying that the person next to you might get annoyed. lol!
This ramen shop is also one of the great representation of Japanese culture and popularity wise, its name has conquered other countries abroad.
Recommended Menu
"Ichiran's Classic Tonkotsu Ramen"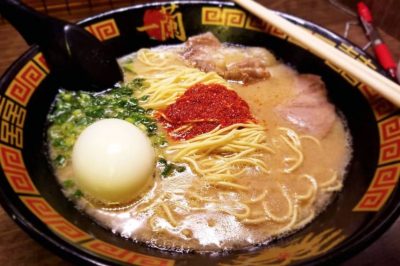 This ramen bowl has white tonkotsu soup that is so satisfying and will surely leave you overly satisfied!
If I could visit the place again, I'll make sure to have an empty stomach so I can eat a lot!
Additional Information
Recommended for solo diners, with a friend or co-worker, and casual dating is also possible.
Kids are welcome!
Highly recommended for foreigners to try!
People's Review
View this post on Instagram

Oh Ichiran ramen!! You are wonderful! I get to choose how I want you to taste... and you are perfect for these chilly snowy days!! I kae-dama'd till I was fat! Hubby rolled my out of the restaurant 🤰🤰🍲🍲 Btw Ichiran near ikebukuru station and in Kyoto Kawaramachi are the best tasting imo... I ain't no ramen connoisseur but this was the best I had in tokyo and kyoto so far... oh!! Also it's Chinese. .. . .. . .. #ichiran #ichiranikebukuro #ichirankyotokawaramachi #kyoto #japan #kyotojapan #ramen #foodporn #foodforthought #fataf #tastyaf #chillynight #cozy #slurp #miso #sogood #delicious #hungrynow #yum #noodles #misosoup #soup #instafood #instajapan #instatravel #traveling #traveler #worldtravel #traveltheworld #nomnom