Recommended restaurant in Roppongi this time is Japanese Food: Kasumitei Matsubara.
Japanese Food: Kasumitei Matsubara|Feature Reference

▶:Start Google Maps Here!(Smartphone)
TripAdvisor
Kasumitei Matsubara(score:4.5)
Restaurant's Name (Japanese)
霞庭 まつばら
Business Hours
11:30 PM – 2 PM
6 PM – 11 PM (L.O. 10 PM)
Category
Japanese Food
Budget
Lunch:¥3,000~ up
Dinner:¥15,000~ up
TEL
+81-3-5772-5717
Address
1-7-2 Nishiazabu | Adesso Nishiazabu 3F, Minato 106-0031, Tokyo
Business Holiday
Sundays and public holidays
Access
Roppongi Station
Seats
21
Credit Card
VISA, MasterCard, Diners, American Express, JCB
English Menu
Yes
Smoking Establishment
Non-smoking
Appearance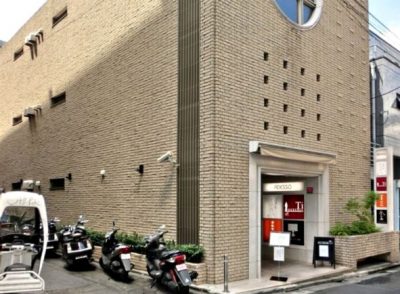 This Japanese restaurant is located on the 3rd floor of Adesso Nishiazabu, a building that is fully built with hard bricks with a not so big white framed entrance/exit doorway.
Travel time on foot is just 5 minutes from Roppongi Station (Tokyo Metro Hibiya Line). It sure is situated in a convenient location.
Reservation before visiting this place is highly suggested!
Ambiance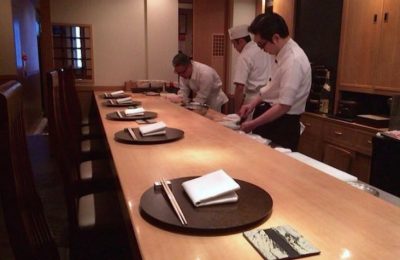 I was amazed by this comfortable dining area lit with a perfect lighting to boost one's mood when eating. Seats are all comfortable to be seated on. Having a total of 20 seats (counter and table seats) and a private room to accommodate the customers, no wonder this place is a great hideaway for everyone.
This restaurant is highly recommended when eating alone, with friends, with co-workers, with family, and even for dating. Most of their customers are locals, probably working around Shibuya or nearby area.
Recommended Menu
The restaurant's recommended course is its traditional Kaiseki cuisine – traditional multi-course Japanese dinner that holds a collection of skills and techniques in cooking to provide gastronomical experience.
Additional information
・Recommended when eating alone, with friends, with family, and for dating.
・Service charge: 10%
・Children are welcome.
・Bringing your own bottle (BYOB drinks) is allowed.
・Children are welcome.
・Services offered:
Available for seat/table reservation.
Private use/party accommodation possible.
Course Menu available.
Drink
Japanese sake (Nihonshu), Japanese spirits (Shochu), and Wines
People's Review
A very nice Japanese restaurant #roppongi#minatoku#japanesecuisine#japan#tokyo#travelling#tagsforlike#food#delicious#lunch#lunchset#meetoldfriends#delicious#umai#hungry#foodporn#foodpics#foodpic#instagood#istafood #foodies#foodie
絶対にまた行きたいお店見つけた☺︎ . #西麻布 #霞庭まつばら #懐石料理 #割烹 #日本料理 #和食 #六本木 #foodporn #food #foodstagram #foodie #yammy #japan #japanesefood #meat #beef #fish #肉 #肉活 #蟹 #カニ #食べログ #ふぐ の口リアル🐡#l4l
Seasonal #kaiseki dinner: perfect way to end my brief stopover in #tokyo #12hrsintokyo #roppongi #japanesefood #foodporn
霞庭まつばら 島根牛 #food##foodporn##foodstagram##foodie##foodforlife##foodforfuel##foodforthought##foodforfoodies##igfood##instafood##delicious##japanesecuisine##japanesefood##wagyu##delicious##yummy##roppongi##azabu##麻布##西麻布##六本木##日本料理##食べログ##食べ歩き##港区##霞庭まつばら##飯テロ##和牛##島根牛# 瓜田李下 小心为上(*ˊᵕˋ*)੭ ੈ