Recommended restaurant in Makati, Metro Manila this time is Kenshin Japanese Restaurant.
Kenshin Japanese Restaurant|Feature Reference
▶:Start Google Maps Here!(Smartphone)
TripAdvisor
Kenshin Japanese Restaurant (score:4)
Name
Kenshin Japanese Izakaya Restaurant
Hours
11 AM – 3 AM
Budget
P400 up
TEL
+63 9498831200
+63 9175514605
Address
Groud Floor, The Linear Makati, Yakal Corner Mayapis Street, San Antonio, Makati City
Holiday
None
Smoking
Non-smoking
Card
Credit Cards Accepted
How to Book
Customers can book a week in advance or even a day before depending on the availability of the seats. Booking can be done online at hotpepper.jp and via phone call.
Appearance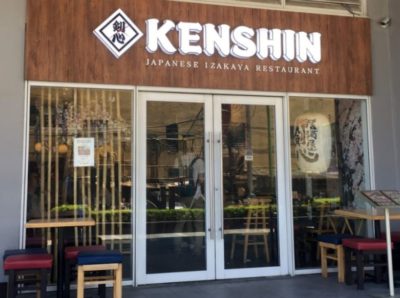 Kenshin restaurant's location is so open to the public and it is really easy to find especially if you are riding in taxi or grabcar service.
The appearance is quite elegant despite its simplicity. The wooden fixture that serves as a banner of the restaurant's name is giving more accent to the place.
If you worry about the long queue, then do not hesitate to contact the restaurant and ask on how you can reserve a table to avoid the hassle of waiting for so long.
Ambiance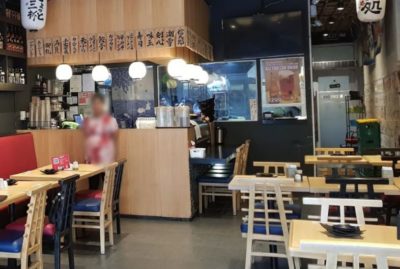 Table seating, wide sofa seating, and a narrow counter seating syle are the options on how customers can eat their food comfortably.
Though the colors do not really blend well with one another, I still like the touch of red on the sofa which makes it more refined.
With its relaxing vibe, this place will surely let you enjoy some of the authentic Japanese dishes that they serve perfectly well.
Everyday customers are mostly Filipino people but there are also foreign nationals frequently visiting the place.
Recommended Menu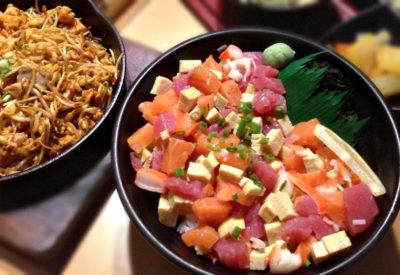 Bara Chirashi Don is just one of the highly recommended dishes of Kenshin. It is known to have generous servings at a very affordable price and the combination of each ingredient in a bowl is really appetizingly good!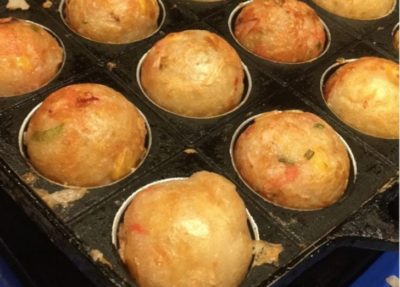 Self-made takoyaki also awaits for those who want to try making takoyaki for the first time. Yes. you read it right! At Kenshin, you can make your own takoyaki at a fair price and it's really worth trying for.
Additional Information
Recommended when eating alone, with friends, with co-workers, and for dating.
Free WiFi is also available inside the restaurant.
Unfortunately, there's no parking area within the restaurant's vicinity but you can always ask the guard if you can park it at the building's residential area.
People's Review