Recommended restaurant in Daikanyama this time is Yakiniku: Kintan.
Yakiniku: Kintan|Feature Reference

▶:Start Google Maps Here!(Smartphone)
TripAdvisor
Kintan (Daikanyama)(score:4 )
Business Hours
Monday – Friday Lunch: 11:30 AM – 3 PM (L.O. 2:30 PM)
Saturday & Sunday & Holiday Lunch: 11:30 AM – 3 PM(L.O. 2:30 PM)

Monday Dinner: 6 PM – 11 PM (L.O. 10:15 PM)
Tuesday – Friday Dinner: 6 PM – 11:30 PM (L.O. 10:45 PM)
Saturday & Holiday Dinner: 5 PM – 11 PM (L.O. 10:15 PM)
Sunday Dinner: 5 PM – 10 PM (L.O. 9:15 PM)

Category
Yakiniku Restaurant
Budget
Lunch: ¥1,000 ~ up
Dinner: ¥8,000 ~ up
TEL
+81-3-5458-2911 (for inquiry)
+81-50-5589-5988 (reservation only)
Address
Residia Ebisu II 2F | 1-21-8 Ebisu-Nishi, Shibuya-ku 150-0021, Tokyo
Business Holiday
New Year's Holiday
Access
Ebisu Station
Credit Card
VISA, MasterCard, Diners, American Express, JCB
Seats
75
Smoking Establishment
Smoking
Appearance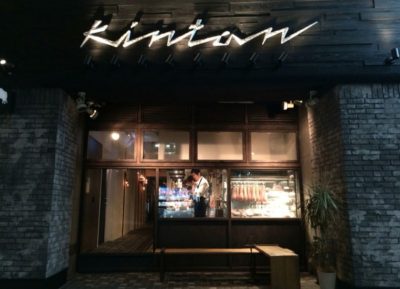 Travel time on foot is 5 minutes from Tokyu Toyoko Line – Daikanyama Station East Exit Station] West Exit and coming from JR line Ebisu station is 3 minutes on foot.
The outer view of the restaurant looks classy having all of these brick walls and a huge restaurant name just right above the entrance/exit. Long lines can sometimes happen depending on the day. It is best to have a reservation in advance.
Ambiance
"Table Seating"
The interior is truly jaw-dropping! Aside from the cleanliness of the place is also very evident, I love how they put some details on the wall to make it even more stylish. The sofa style/wide seating can provide much comfort when eating. No need to worry about the atmosphere as you will dine with complete satisfaction.
There are about 75 seats in total to accommodate solo diners, groups, families, and couples. The food menu here is really the talk of the town so expect it to be crowded at times. For private use, this place can accommodate from 20 – 50 people or even more.
Local people are often seen as the customers in this restaurant.
Recommended Menu
Of course, their specialty is Yakiniku (grilled meat). According to some reviews, it is so juicy and has its own signature taste.
Additional information
・Recommended when eating alone, with friends, with co-workers, with family, and for dating.
・Wide seats, sofa style seating.
・Private room rates:
¥3000 for 4 people and ¥5000 for 6 people.
・Private accommodation is possible.
・Available for online reservation.
・Kids are welcome.
・Services offered:
All-you-can-drink, All-you-can-eat menus available
Drinks: Japanese spirits (Shochu), Wines, Cocktails
・Cons: a little secluded area.
People's Review
先日行った【代官山焼肉 kintan】 極上和牛、うまー😋🍴✨ #kintan#キンタン #代官山焼肉kintan #daikanyama#代官山 #yakiniku#焼肉 #marbledbeef#beef#霜降り#霜降り肉 #delicious#yummy#美味しい #marbledbeef#beef #今日のうまごはん
. ランチから焼肉コース、、😹 お買い物前の腹拵え😤💥🍴 . #代官山焼肉kintan#代官山#焼肉 #熟成タン#ねぎ塩牛タン#牛タン #黒毛和牛#ミスジ#カルビ#ハラミ #daikanyama#tokyo#yakiniku#kintan #beef#tongue#gyutan#lunch#yummy #privateroom#TheMillStandsThatWantsWater