Recommended restaurant in Makati, Metro Manila this time is Mamou Too.
Mamou Too|Feature Reference
▶:Start Google Maps Here!(Smartphone)
TripAdvisor
Mamou Too (score:4.5)
Name
Mamou Too
Hours
12:00 PM – 3:00 PM, 6:00 PM – 10:00 PM
Budget
P4,000 (average for 2)
TEL
+63 2 822 6218
+63 2 8246 9069
(ext:660)
Address
Upper Ground Floor, Power Plant Mall, Rockwell, Makati City
Holiday
None
English Menu
Available
Smoking
Non-smoking
Card
Credit Cards are accepted
How to Book
Customers can book in advance depending on the availability of the seats. Booking can be done online at zomato.com and thru the Zomato app.
Appearance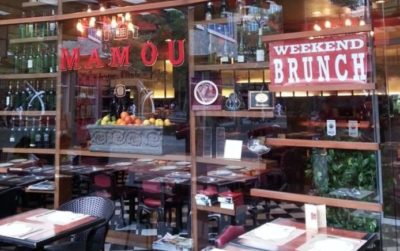 Mamou Too is one of the original steakhouses in the Philippines and its location is really convenient because of the easy access.
If you are not familiar with the jeepney route, just take Grab service or Taxi and you'll get to Power Plant Mall in no time!
The exterior is really simple because it is just a sturdy walls and the interior is visible from the outside and vice versa.
Ambiance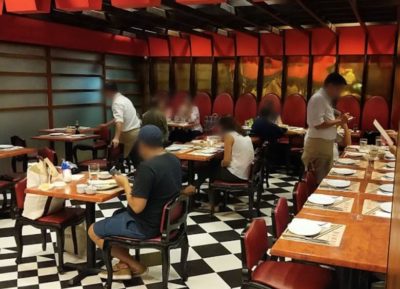 Talking about the ambiance, this place has a cool vibe that gives a different and positive atmosphere to all diners.
Tables and chairs are complement the restaurant's interior very well and the ventilation of the place is just right.
The manager as well as the servers are all very professional when handling and attending to customers' requests.
Recommended Menu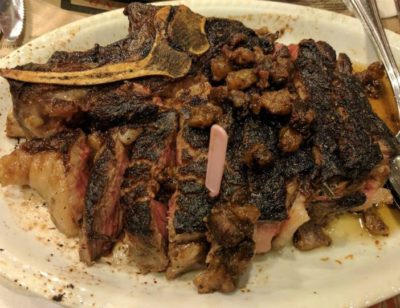 Best and highly recommended menu options are: Rib Eye Steak, Salad, Lamb Chops, Roasted Pork, Burgers, and Truffle Pasta.
Additional Information
Recommended when eating alone, with a friend, with a co-worker, and for dating.
Private room is also available good for 4 – 6 people.
It is highly advised not to wear/put strong perfumes to avoid getting refused upon entering the restaurant.
People's Review