Recommended restaurant in Shinjuku this time is Ramen: Menya Shou.
Ramen: Menya Shou|Feature Reference

▶:Start Google Maps Here!(Smartphone)
TripAdvisor
Menya Shou(score:4)
Restaurant's Name (Japanese)
麺屋 翔
Business Hours
Mon – Fri
11 AM – 3 PM
5 PM – 11 PM

Sat, Sun, & Holidays
11 AM – 3 PM
5 PM – 9 PM

Category
Ramen Restaurant
Budget
¥1,000
TEL
+81-3-3364-5787
Address
7-22-34 Nishi-Shinjuku, Shinjuku-ku, Tokyo 160-0023
Business Holiday
None
Access
Nishi-Shinjuku Station
Seats
12
Credit Card
Not Accepted
Smoking Establishment
Non-smoking
Appearance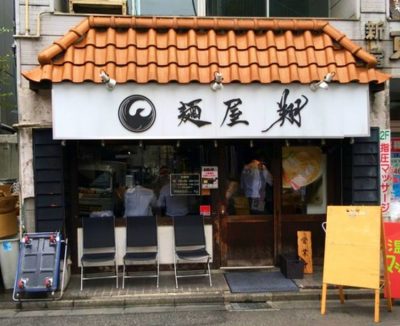 Travel time on foot is approximately 6 minutes from (Toei Oedo Line) Shinjuku Station – West Exit (D3 exit), and 9 minutes on foot from JR each line Shinjuku Station (West Exit).
Long lines always happen here in this renowned ramen house! To avoid the hassle of lining up, it's best if you can arrive earlier than the opening time of the shop.
Ambiance
"The Counter Area"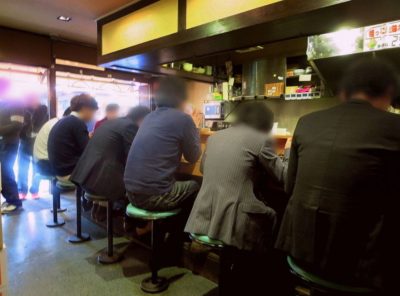 "The ticket vending machine at the corner of the shop."
This ramen shop has a total of 12 counter seats and the dining area is not so spacious so you'll be seating next to other customers, and elbow to elbow type of eating arrangement.
The ambiance is just like any other ramen shop with an average loudness. You can also witness people lining up at the back of the ones seating at the counter seats while eating. You can choose your food from the ticket vending machine located at the corner of the shop.
Most of their customers are (locals) "salary men" or office workers working nearby and some foreign travelers.
Recommended Menu
"Shio Ramen/Salt Ramen"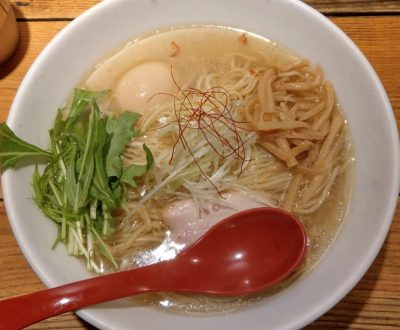 The restaurant is proverbial for its Shio Ramen or known as Salt Ramen. The perfect mix of fish and chicken broth made the soup richer in taste and extraordinary. In addition, they also have soy sauce ramen, and tsukemen or generally referred to as a dipping ramen.
The soup is made up of French, Mongolian, and Italian rock salt with chicken bones, and other ingredients to give that mild yet extraordinary taste.
Additional Information
・Recommended when eating alone, with a friend, with a co-worker, and for dating.
・Unavailable for private use.
・The store closes as soon as it runs out of soup.
・Ticket vending machine is used to order.
・Cons: Narrow/Secluded space.

People's Review
麺屋 翔 (Menya Shou) – famed for their shio base ramen. The soup base was long-boiled chicken; chicken bones, whole chicken carcass, and bonjiri chicken butt. Then, the obligatory blend of salt, which is the hallmark of any shio ramen joint worth it's proverbial salt. In this case, French, Mongolian and Italian rock salt. This was a pretty solid bowl overall, though surprisingly heavy for a shio ramen (not a bad thing in this case). The noodles were weighty with good backbone and chew. Interestingly there was a pretty strong peppery taste to the two different types of charsiu included in this tokusei version (chicken thigh and regular pork charsiu). Even the meat inside the wontons were substantially peppered. Other toppings including thin-cut menma, shiraga negi and mizuna were par for the course. One final thing to note – the finishing oil (chicken oil?) was laid on thick and the first sip was somewhat oily, which is what made the bowl heavier. After a while it kind of blended in so no biggie. #menyashou #koseik_tokyo #koseik_ramen #ラーメンインスタグラマー