Recommended restaurant in Makati this time is Queens at Bollywood.
Queens at Bollywood|Feature Reference
▶:Start Google Maps Here!(Smartphone)
TripAdvisor
Queens at Bollywood (score:3.5)
Name
Queens at Bollywood
Hours
Monday – Thursday
11:00 AM – 11:30 PM
Friday – Saturday – Sunday
11:00 AM – 12:00 MN
Budget
P1,400 (average for 2)
TEL
+63 2 8757 3536,
+63 2 8903 0710
Address
3F Greenbelt 3 | Ayala Center, Greenbelt, Makati City
Holiday
None
English Menu
Available
Smoking
Non-smoking
Card
Credit Cards are accepted
How to Book
Booking can be done online at zomato.com, or you can contact them thru their provided landline numbers.
Appearance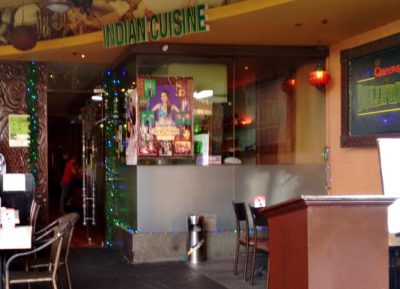 The exterior of this restaurant is a little weird for me because I thought it was like a pub at first glance.
The restaurant's name is largely diplayed outside and it's difficult to miss! Since it has an outdoor seating, there are also tables and chairs on the outside which are different from the ones in the dining area.
Location-wise, the place is really convenient because it is very accessible even for public commuters.
Ambiance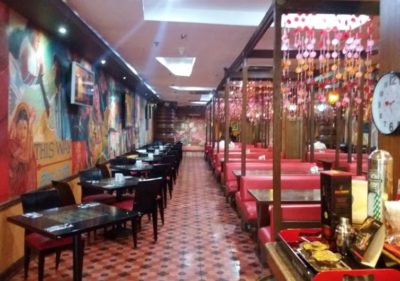 Queens at Bollywood has an attractive interior that anyone would love to see while enjoying delicious food!
The seats are comfortable enough to sit on plus you can choose either wide seat or just the normal chair.
The interior concept has so many decorations that make the place even more vibrant and very appealing to the eyes.
Recommended Menu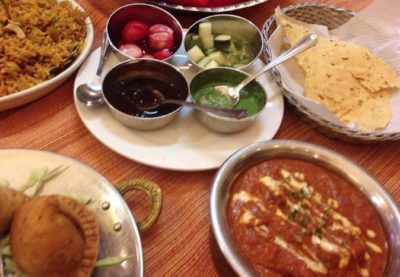 The highly recommended dishes are: Chicken Tikka, Cheese Naan, Mutton Rogan Josh, Butter Chicken, and Tandoori Chicken.
Additional Information
Recommended when eating alone, with family or friends, with a co-worker/s, and for dating.
Home delivery service is available.
Free WiFi access to all the guests.
People's Review