Recommended restaurant in Makati this time is Ron Ramen.
Ron Ramen|Feature Reference
▶:Start Google Maps Here!(Smartphone)
TripAdvisor
Ron Ramen (score:4)
Name
Ukkokei Ron Ramen
Hours
11:00 AM – 2:30 PM
5:00 PM – 10:30 PM
Budget
P500 up
TEL
+632 856 4588
Address
822 Arnaiz Avenue | G/F Paseo Tesoro Bldg, Makati, Luzon 1223, Philippines
Holiday
None
Smoking
Non-smoking
Card
Credit Cards Accepted
How to Book
Customers are allowed to request for an advance reservation so please contact the restaurant directly for more info.
Appearance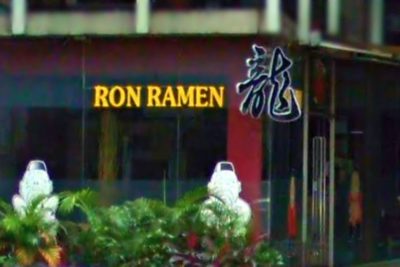 This place has been running in business even before other ramen shops started popping out like mushrooms!
The location is also very accessible and you can see the huge restaurant name displayed in English with a Kanji character beside it.
Walls are made of glass and there are some sculptures beside it along with the green plants so it is really very appealing to the eyes.
The average queue is 10 – 20 minutes and it only happens during peak hours (lunch and dinner time).
Ambiance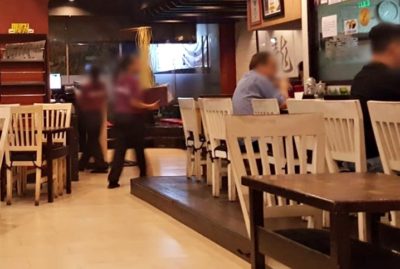 Customers have the options to sit on the counter area or take the table seats that can accommodate large groups or the whole family.
The surrounding is evidently clean and tidy-looking without having any extravagant deets on the wall which makes the place even more authentic.
Though it isn't that overcrowded, customers visiting the place are foreign travelers but mostly, Filipino diners!
Recommended Menu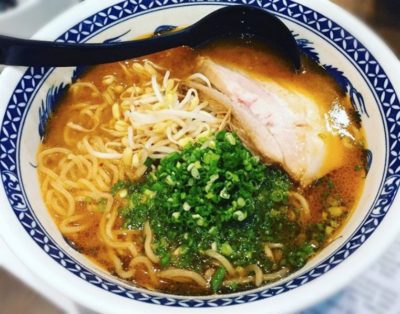 Ron Ramen is known for rich and flavorful huge ramen servings! The broth has the authentic Japanese ramen taste, robust and truly, a refreshing flavor.
With the orginal tonkotsu broth and perfectly cooked noodles, this ramen bowl will never let you stop wanting for more!
Additional Information
The place is a great venue when dining with family, friends, co-workers, and even for casual dates.
It also offers free parking space so for those who have cars need not to worry anymore.
People's Review
View this post on Instagram

Ukkokei miso butter corn for the win!!!