Recommended restaurant in Roppongi this time is Chinese Food: Shangu.
Chinese Food: Shangu|Feature Reference

▶:Start Google Maps Here!(Smartphone)
TripAdvisor
Shangu(score:4.5)
Restaurant's Name (Japanese)
海鮮名菜 香宮
Business Hours
Monday to Saturday
11:30 AM ~ 2 PM
5:30 PM ~ 10 PM
Category
Chinese Restaurant
Budget
Lunch:¥3,000~ up
Dinner:¥15,000~ up
TEL
+81-50-5868-3581 (For reservation only)
+81-3-3478-6811 (For inquiry)
Address
1-4-44 Nishiazabu | Sigma II 1F Nishi-Azabu, Minato-ku 106-0031, Tokyo
Business Holiday
Sunday
Access
Roppongi Station
Seats
32
Credit Card
VISA, MasterCard, Diners, American Express, JCB
English Menu
Yes
Smoking Establishment
Non-smoking
Appearance
Travel time on foot is approximately 7 minutes from Roppongi station (Hibiya Line · Oedo Line) and also 7 minutes on foot from Nogizaka Station (Chiyoda Line).
The restaurant's exterior has a light shade all over and the building looks a bit old. Although the name is highlighted right above its doorway is written in Chinese characters, you'll find its readable one on the right side of the wall.
Ambiance
The interior design is quite impressive because of its elegant style with a very relaxing ambiance. This place is perfect for some special occasions and for dating.
There are a total of 32 seats available for customers' accommodation, two private rooms good for 6 people and one private room good for 4 people.
Solo diners, groups, families, and couples are also welcome. The food menu here is really the talk of the town so expect it to be really crowded. Most of their customers are local people working nearby and a few foreign travelers!
Recommended Menu
Some of their recommended menus are Steamed Blacktip Grouper, and Sichuan Mapo Tofu.
Food Photos
"Steamed Blacktip Grouper"
"Sichuan Mapo Tofu"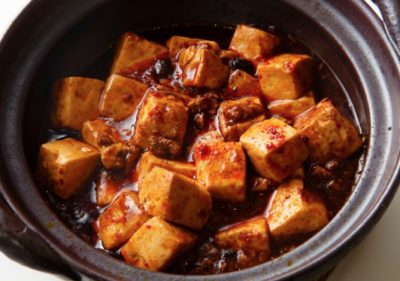 Additional information
・Recommended when eating alone, with friends, with co-workers, with family, and for dating.
・Kids are welcome (Children's dishes are provided).
・Services offered:
Health/beauty menu is available.
Private party accommodation is possible.
・Cons: Secluded Restaurant
People's Review
Cantonese restaurant " Shangu" in Tokyo Bravo!!! http://www.shangu.jp #shangu #cantonese #tokyo #女子会 #オシャレな中華 # 篠原シェフ #REDU-352015 グランプリ受賞 #30代半ばの若いシェフ #海鮮中華 #火の通り具合が抜群すぎる #シェフ、さらにパワーアップしての帰国するの楽しみ #もたれない中華