Recommended place this time in Tokyo is Theme Park: Sunshine Aquarium.
The ocean will always be one of the magical places here on earth. Having countless wonders and exploration, no doubt there are so many strange yet fascinating creatures living in there. As for many of us, we get to see some of these only through internet browsing or in the movies. I guess, there is nothing more satisfying than seeing these magical sea creatures up close with our own eyes.
Sharing this experience I had on a winter season to all of you out there. It is time to relax, appreciate the beauty of life.
Welcome to a magnificent discovery of the ocean's pride.
"Sunshine Aquarium"
A rooftop aquarium? Wow! I'd say it is like a tropical resort area! The aquarium is also advertised in almost every area of Sunshine City so guess what, definitely not a hassle to find. My fascination with sea creatures has finally led me to this place though I have already heard from some of my friends that Sunshine City has a lot to offer.
Theme Park: Sunshine Aquarium | Feature Reference

▶:Start Google Maps Here!(Smartphone)
TripAdvisor
Sunshine Aquarium(score:4.0)
Website
http://www.sunshinecity.co.jp/aquarium/
Business Hours
March 21, 2018 ~ September 24, 2018
10 AM to 9 PM

September 25, 2018 – March 20, 2019
10 AM to 6 PM
*No entry after one hour before closing.

Category
Theme park
Budget
Adults (ages 16 and older) 2,200 yen
Children (ages 6–15) 1,200 yen
Preschool children (ages 4–5) 700 yen
TEL
+81 3-3989-3466

Address
3-1-3 Higashiikebukuro | World Import Mart Bldg. Rooftop, Toshima 170-8630, Tokyo
Holiday
NO holiday
Access
Ikebukuro Station
Credit Card
Ok
Appearance(Access)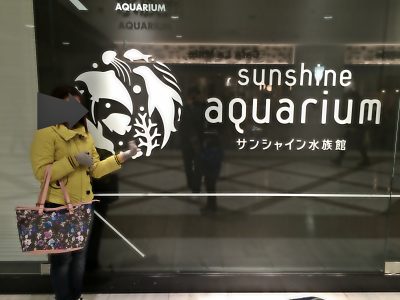 The place is conveniently located on the rooftop of World Import Mart building, just 10 minutes away from Ikebukuro station.
Indoor Glimpse
"I found Nemo and friends!" lol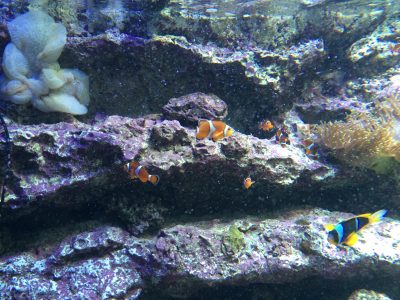 "the rainforest area"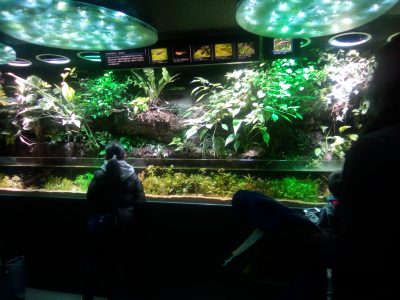 The indoor atmosphere is a dimly-lit area brightened by the lights from large tanks that are filled with mostly different sea creatures. It's really easy to roam around even though the place is a little crowded.
The Underwater Performance
Look at that!!!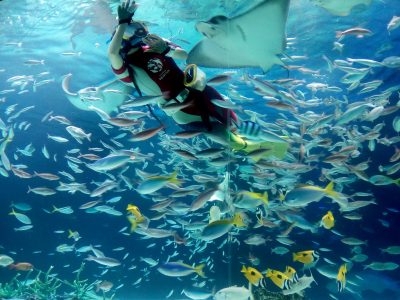 These two were so synchronized in motion. Amazing!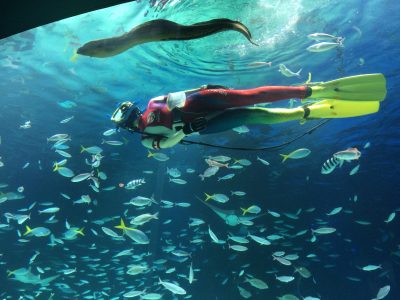 I'm overwhelmed while watching this live!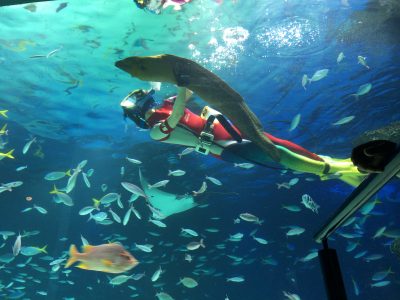 Random Photos inside the "Sunshine Aquarium"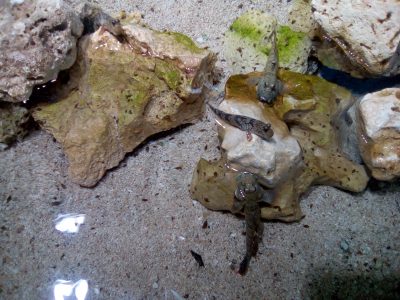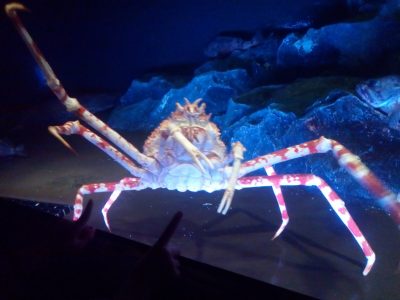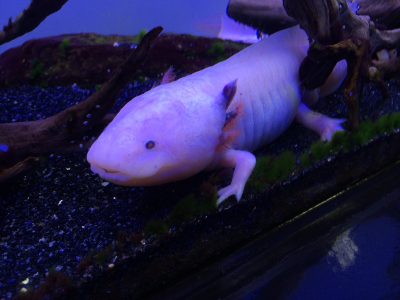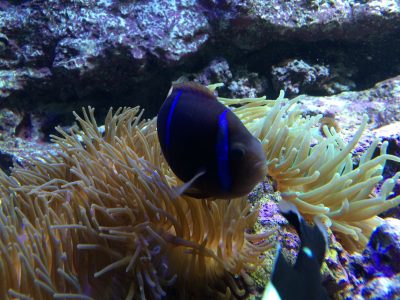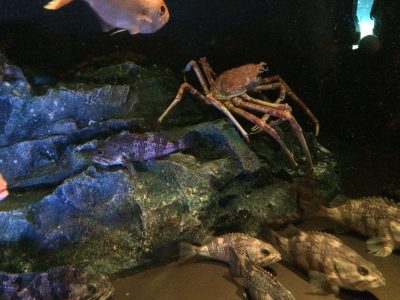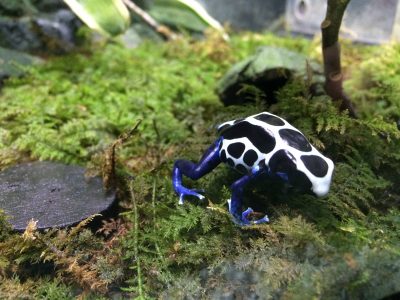 The videos were taken during the live shows
Underwater Live Show 2015

Sea Lions Live Show 2015
https://www.youtube.com/watch?v=jBaLFF3YSNo&feature=youtu.be
Notice to the public:
Using cameras with flash is strictly prohibited.