Recommended restaurant in Ikebukuro this time is Ramen: Mouko Tanmen Nakamoto.
Ramen: Mouko Tanmen Nakamoto|Feature Reference

▶:Start Google Maps Here!(Smartphone)
| | |
| --- | --- |
| TripAdvisor | Mouko Tanmen Nakamoto(score:4) |
| Restaurant's Name (Japanese) | 蒙古タンメン中本 |
| Business Hours | 11 AM ~ 12 MN |
| Category | Ramen Restaurant |
| Budget | ¥1,000 |
| TEL | +81 3-3989-1233 |
| Address | 3-26-6 Nishiikebukuro | San-Sara Nishi-Ikebukuro Building 2F, Toshima-ku 171-0021, Tokyo Prefecture |
| Business Holiday | New Year's Holiday |
| Access | Ikebukuro Station |
| Seats | 15 |
| Credit Card | Not Accepted |
| Smoking Establishment | Non-smoking |
Appearance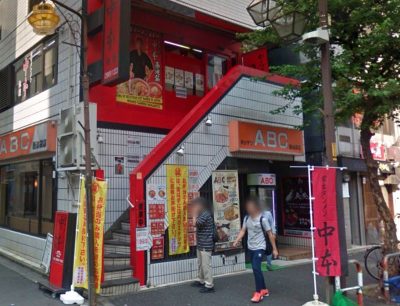 The estimated travel time on foot is 5 minutes from Ikebukuro station (JR, Seibu, Tobu, & Tokyo Metro Lines).
A stunning red for its exterior concept and no wonder this place will give you a fireball experience! The restaurant's name is written in Kanji but I guess this place is hard to miss because of the attractive design on the outside plus you'll get to see the chef showing spicy ramen noodles in their store's banner.
Ambiance
"Counter Seating"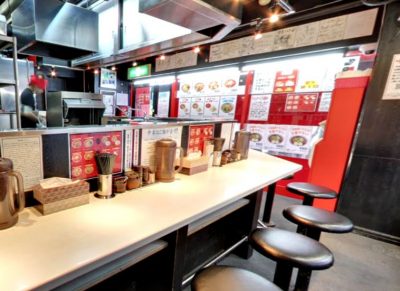 "Ticket Vending Machine"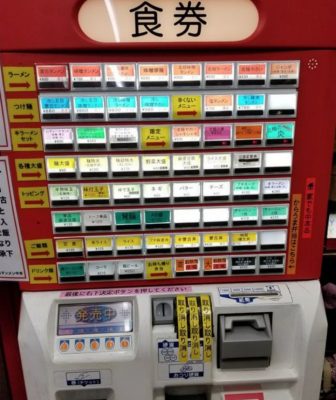 This ramen house has shown how neatly their shop is being maintained despite of so many customers coming in and out. I also like the idea of having a brighter ambiance when eating. Good thing is that you can hang your coats, jackets or blazers on the available hangers located on the side part of the restaurant.
There are about 15 counter seats available for customers accommodation. If you are dining alone, this place is a great choice for you. It's also recommended when you are eating with a friend or a co-worker, and even for dating.
It isn't that overcrowded at all, although it can happen unexpectedly and probably the turn over time is 5 – 10 minutes.
There are a lot of local customers and seldom foreign travelers who'd wish to experience a different kind of ramen encounter here in Japan.
Recommended Menu
"Mouko Ramen"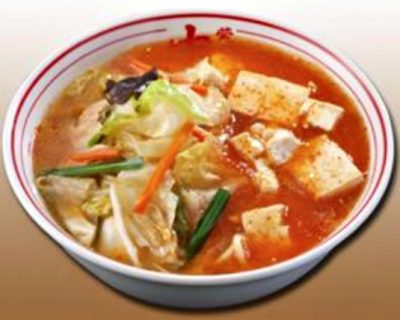 This ramen dish is the most popular of all the dishes on their menu list. For first time customers, they also recommend Miso Ramen especially to those who prefer a not-so-spicy ramen experience.
The broth is based on spicy chilli flavor so it is truly burning-hot! You can choose the spiciness level from 0 to 10.
Additional Information
・Recommended for solo diners, with a friend or co-worker, and even for dating.
・Services offered: Available for take-out.
・Cons: Limited space.
People's Review
冷やし味噌やさい 辛さ3倍 in 西池袋店 . 数ヶ月ぶりのヒヤミやさい。 久しぶりすぎて、懐しさすら覚える。 私にとって中本といえばやっぱこれだわ。 . 例えば。 長旅から自宅に帰って来て、 自分のベッドで寝るときの安心感! みたいな懐かしみ。😅 . 今日はちょっと焦げ気味だったけど、まあ気にしない。 ごっつぉーさんです。 . #激辛 #激辛ラーメン #中本 #蒙古タンメン中本 #蒙古タンメン中本西池袋 #蒙古タンメン中本西池袋店 #冷やし味噌辛さ3倍 #やさい大盛 #辛さ3倍 #チャーシュー2枚 #半熟たまご #フルライス #さう〜 #ikebukuro #ramen #noodle #spicy #spicy🌶 #spicy🔥