Recommended restaurant in Makati, Metro Manila this time is Teddy's Bigger Burgers.
Teddy's Bigger Burgers|Feature Reference
▶:Start Google Maps Here!(Smartphone)
TripAdvisor
Teddy's Bigger Burgers (score:3.5)
Name
Teddy's Bigger Burgers and Tiki Bar
Hours
10 AM – 10 PM
Budget
P700〜up
TEL
+63 2 728 3056
+63 921 600 9834
Address
Level 3, Greenbelt 3, Ayala Center, Greenbelt, Makati City
Holiday
None
Smoking
Non-smoking
Card
Credit Cards Accepted
How to Book
For advance table booking or other related inquiries, please do not hesitate to contact the restaurant thru their landline or mobile numbers.
Appearance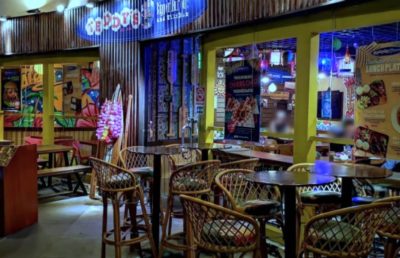 The moment I arrived at the restaurant's location, I was captivated by how they've put up some glam to make this place look like one of those Hawaiian restos that I only saw on TV.
It's really a great idea to have this appealing theme that could invite the customers to try out what's waiting inside!
Since this is inside the mall's vicinity, please expect long lines during lunch and dinner as these are the peak hours that you may consider avoiding if you don't want to bear such a hassle.
Or better yet, call the restaurant in advance and seek for a vacant slot so you won't worry anything at all!
Ambiance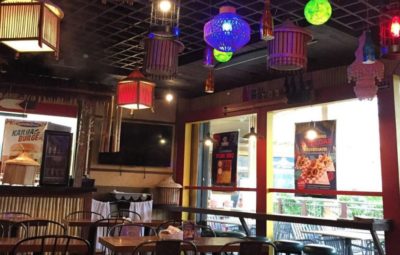 Alright, as stunning as the outside, the interior of this restaurant is truly amazing! I remembered a restaurant similar to this when I watched the popular Japanese reality show that was held in Hawaii!
The tables and chairs are perfect match as if without them, the entire dining area won't be the same again!
I just love how they hang those beautiful lamps that serve as the light and deets of the entire dining area.
Mixed customers are the regular visitors here at Teddy's. You'll see a lot of Filipinos and foreign diners coming in and out of the place on random days.
Recommended Menu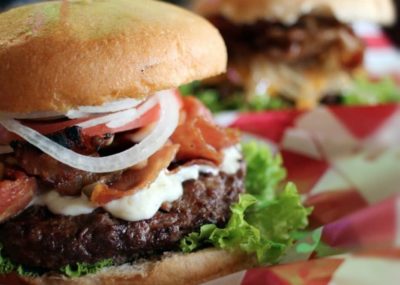 Baecon Me Crazy and Blue Cheese and bacon Burger are the highly recommended burger options here!
If you want to taste the real juiciness of the meat, then go ahead and take the 6oz for size!
You can also add the Spam Fries and ask for Sriracha Aioli dip for a perfect combination of Teddy's best of the bests!
Additional Information
Recommended when eating alone, with family, with friends, and for dating.
No Wifi access in the restaurant.
People's Review