Mie Prefecture is a place where The "Soul of Japan" is situated. It's said to be part of both Kansai(west-central Honshū), and Tokai (southern Chūbu) regions. There are a lot of interesting attractions that tourists truly love.
If you are traveling to this area, check out these 5 things that you can do to enjoy your Enjoy upon getting there!
【1】Witness the ninja world at Ninja Museum of Igaryu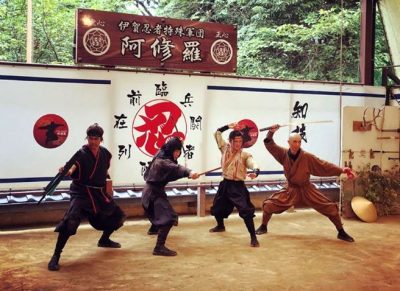 ▶:Start Google Maps Here!(Smartphone)
| | |
| --- | --- |
| Name | Ninja Museum of Igaryu |
| Address | 117 Ueno Marunochi, Iga 518-0873, Mie Prefecture |
| Operating Hours | 9:00 AM – 5:00 PM |
| Holiday | None |
Located between Osaka and Nagoya, the town of IGA in Mie prefecture, caters to all Ninja things. You can rent ninja costumes for the entire day, but be sure you return every single piece including leg covers and the head wrap, otherwise you will be penalized! There is museum, a tour and a lecture on the life of the ninja with a show at the end. You can try out your shiriken (star-shaped weapon) throws with the instructors. The museum complex is small but worth visiting. There are Ninja weapons on display and of course information about ninjas.
Great for a family outing, about an hour and a half drive from Kyoto or Osaka, takes longer by train. Ueno Castle is part of the charm of the town, you can climb all the way to the top (4th) floor for a nice view, and it is very quiet here compared to Osaka Castle or Kyoto. There is a wonderful tofu restaurant in town, Dengakuza-Wakaya for vegetarians and non vegetarians alike.
【2】Get closer to "The Soul of Japan" – Ise Jingū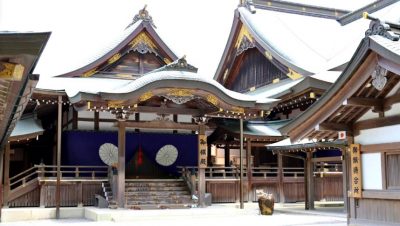 ▶:Start Google Maps Here!(Smartphone)
| | |
| --- | --- |
| Name | Ise Jingū |
| Address | 1 Ujitachicho, Ise, Mie Prefecture 516-0023 |
| Operating Hours | 5:00 AM – 5:00 PM |
| Holiday | None |
Ise Jingu or Ise Grand shrine is a shinto shrine located in Ise, Mie Prefecture. The Naikū or inner shrine of the Ise Jingu complex (also officially known as Kotai Jingū) is dedicated to the sun-god, Amaterasu. This shrine is closely linked to the Imperial House, and by tradition the priestess who oversees the shrine is drawn from the Imperial family. The shrine buildings, which are of a unique design, are rebuilt every 20 years using solid cypress wood. No nails are used in the construction, instead all wooden pieces are fastened through intricate and fascinating joinery. While visitors cannot directly view the main shrine, you can view the style of construction in the various auxiliary shrines in the complex.
One tip, take the time to look closely at the stone used to construct the stairways leading to the main shrine area. The patterning in these ancient and worn stones is beautiful, but missed by most visitors who don't bother to look down and contemplate the footsteps of all those pilgrims who have passed this way before. A visit to Ise Jingu won't impress everyone, but if you really want to understand Japanese culture this is a place you need to visit and think about deeply.
【3】Walk through the famous Okage Yokocho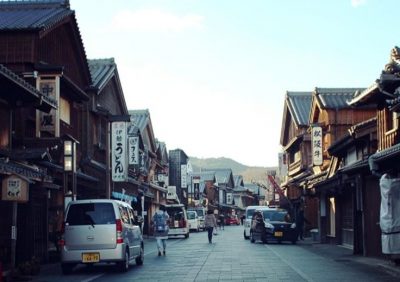 ▶:Start Google Maps Here!(Smartphone)
| | |
| --- | --- |
| Name | Okage Yokocho |
| Address | 52 Uji Nakanokiricho, Ise 516-8558, Mie Prefecture |
| Operating Hours | |
| Holiday | |
This street is really fantastic to wander through. There are many old fashion architecture. Most of the shops are geared towards tourists but there are many food shops with food you can only get there from vendors (street food).
If you go just as the shops are opening it is much less crowded and you can view everything at leisure gets very crowded through out the day and especially the weekends.
【4】Have some fun at Nagashima Spa land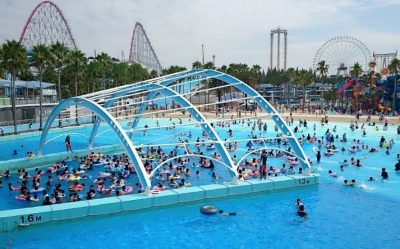 ▶:Start Google Maps Here!(Smartphone)
Name
Nagashima Spa land
Address
333 Nagashimacho Urayasu, Kuwana 511-1192, Mie Prefecture
Operating Hours
Mon – Fri
9:30 AM – 5:00 PM

Sat – Sun
9:30 AM – 6:00 PM

Holiday
None
This theme park is next to the water in Nagashima. It has a few high adrenaline rides, but the vast majority of rides are aimed at younger children. You better try the Steel Dragon 2000 ride early as it can get shut down if the weather condition is not favourable.
This is a great place to go and in there you can spend a whole day on, especially suitable for the family with kids. There are many mechanical games for kids and teenagers such as Roller Coaster, Ferris Wheel, Corsair, Flying Swing, Merry-go-round and Boat Riding. There are 2 to 3 Roller Coaster which is very exciting. The water world would be very fun and it opens only when in summer.
For adults, there are 2 great things to do. One is the famous Hot Spring. You can spend 2 to 3 hours there for relaxation. Most of them are outside so you could enjoy many autumn leaves around you when in autumn and also enjoy the snowing when in winter. It was so wonderful. The other one is the Outlet mall, you can spend a few hours there if you like shopping, there are lots of famous brands in there.
【5】Reconnect with nature at Akame 48 Falls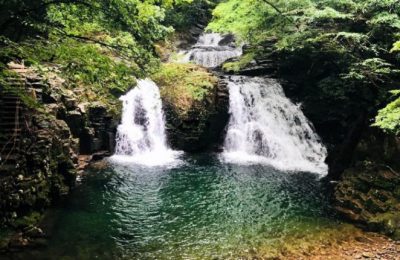 ▶:Start Google Maps Here!(Smartphone)
| | |
| --- | --- |
| Name | Akame 48 Falls |
| Address | 861-1 Akamecho Nagasaka, Nabari 518-0469, Mie Prefecture |
| Operating Hours | 9:00 AM – 4:30 PM |
| Holiday | None |
f you would like to get a breath of fresh air outside of the big city, then I highly recommend this walk through the forest to see the many waterfalls. It is easy to get to by taking the Kintetsu Rail Osaka line to Akame-guchi station and there is a bus there that will take you up to the falls.
The `48` was a number randomly assigned to mean `many` waterfalls. The walk is easy enough that even a 3-year-old can enjoy the journey.
At the entrance to the falls, the giant salamanders were amazing, especially the ones that were 40, 50, 60+ years old.