Narita airport – located in Chiba Prefecture – is the biggest international airport in Japan consisting of 3 wide passenger terminals. It has been used by so many people as a transit layover hub airport.
There are also a lot of things that you can enjoy doing while waiting for your flight or just right after arriving during the day or even at night. Check out these 5 things that you can do and explore every corner of this very well-organized airport in Japan.
【1】Get your Nails done at Nail Quick

▶:Start Google Maps Here!(Smartphone)
Name
Nail Quick
Address
Terminal 1: 4F Central Building (near south wing)
Terminal 2: 3F Main Building (near north gate)
Narita International Airport (1-1 Furugome, Narita, Chiba Prefecture 282-0004)
Operating Hours
Terminal 1 store: 9 AM – 8 PM
Terminal 2 store: 10 AM – 8 PM
Holiday
None
To all nail art fanatics out there, here's your chance to experience Japanese nail art services before or after boarding the plane. The shop offers a lot of designs to choose from and the price varies from one style to another.
They also accept advance reservation if you wish to. Check the official website for the price of each nail design. Just make sure to have some time to spare because this place is really a great choice to pamper yourself while traveling.
Check out the official website here:
Nail Quick
【2】Witness every take off at the Observation Deck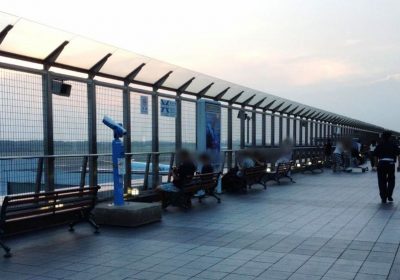 ▶:Start Google Maps Here!(Smartphone)
Name
Terminal 1 & 2 Observation Decks
Address
5F Narita Airport Terminal 1
4F Narita Airport Terminal 2, Narita 282-0004, Chiba Prefecture
Operating Hours
Apr.1 – Sep.30 – 6:30 AM – 9:00 PM
Oct.1 – Mar.31 – 7:00 AM – 9:00 PM
Holiday
None
These observation decks can give you the best views of the runways and the planes taking off. Both observation decks have telescope for better viewing so you wouldn't miss the amazing experience of runway and plane viewing at the same time.
It is truly entertaining to see, you can even stay here for a little while but on a windy or cold day, your human body could only endure a 3-minute viewing here. You can take your best-selfie post while the aircraft take wing.
【3】Freshin' up in the shower room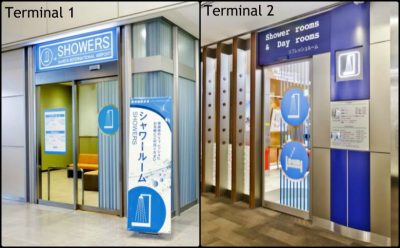 ▶:Start Google Maps Here!(Smartphone)
Name
Terminal 1 & 2 Shower Rooms
Address
3F Central Building | Terminal 1 ;
3F Satellite Building | Terminal 2
Operating Hours
7:00 AM – 9:00 PM
Holiday
None
There are private type shower rooms with sink in both terminal 1 and 2 so feel free to freshin' yourself up after a long and tiring flight. In terminal 1, there are about 8 shower rooms available, and 4 shower rooms in terminal 2. The shower room costs ¥1,030 for 30 minutes, and additional of ¥520 every 15 minutes of extended use.
The showers have available combo shampoo/conditioner, body soap, bath towels, face towels, hair dryers, etc… so everything that you need is there and it's all included in the price usage.
【4】Time to shop at MUJI to GO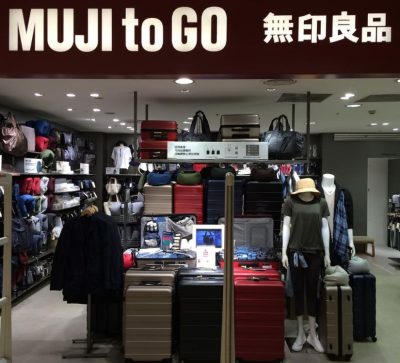 ▶:Start Google Maps Here!(Smartphone)
| | |
| --- | --- |
| Name | MUJI to GO |
| Address | Narita Airport Terminal 1 4F, 1-1 Sanridukagoryoubokujyou, Narita-shi, Chiba |
| Operating Hours | 7:00 AM ~ 8:00 PM  |
| Holiday | None |
MUJI to Go has necessary things to buy here in Narita Airport. You'll get a lot of choices from clothing, suitcases, goods, and a lot more!
If you are in a hurry and forgot to pack the right items to bring along, I suggest you visit this place as it has a lot to offer or if you need to bring home anything, you'll surely love this place.
【5】Satisfy your tummy at Kaisen Misakikō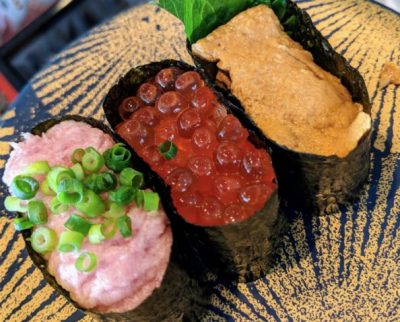 ▶:Start Google Maps Here!(Smartphone)
| | |
| --- | --- |
| Name | Kaisen Misakikō |
| Address | 5F Central Narita Terminal 1, 1 Furugome, Narita, Chiba Prefecture |
| Operating Hours | 9AM – 8PM |
| Holiday | None |
This is renowned as one of the best sushi restaurants in Japan, would you believe, tucked away in the international transfers area of Terminal 1 at Narita. The sushi is excellent, the prices are reasonable, the service is good, they can handle your English (although a little Japanese does help, especially names of food items.)
Sit at the sushi bar and watch them make the sushi — fascinating! And if you know more than a little Japanese, you can catch the playful comments among the sushi chefs as they work. Or just look out the window and watch the planes. And enjoy really good sushi!