Recommended restaurant in Makati, Manila this time is Toby's Estate.
Toby's Estate | Feature Reference
▶:Start Google Maps Here!(Smartphone)
TripAdvisor
Toby's Estate (score:3.5)
Name
Toby's Estate Coffee Roasters
Budget
P1,500 up
Hours
Monday – Tuesday
7:00 AM – 10:00 PM
Wednesday – Saturday
7:00 AM – 12:00 MN
Sunday
8:00 AM – 10:00 PM
TEL
+632-507-6174
Address
V Corporate Center, 125 L. P. Leviste Street, Salcedo Village, Makati City
Holiday
None
Card
Credit Cards Accepted
Website
tobysestateph.com
How to Book
Please call the shop thru their landline number or you may also reach them thru their social media accounts.
Appearance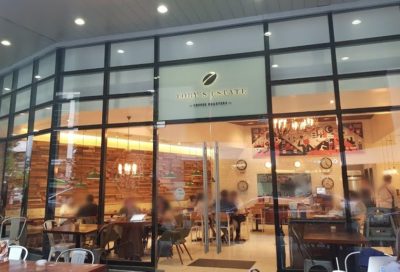 Toby's Estate is considered as one of the best-tasting coffees in the metro! Known for its passion in brewing freshly made coffees, it also never runs out of bread and cake options plus you can enjoy other side dishes.
I love how the exterior concept is made. It gives me an idea of how the baristas prepared coffees at first glance.
There are still a lot more to know about this promising coffee house and just like other high-end shops, Toby's promises to give its customers nothing but the best!
You may also try to visit other branches in Taguig, Pasig, Mandaluyong, San Juan City, and Muntinlupa City to explore more about there impressive food menu options.
Ambiance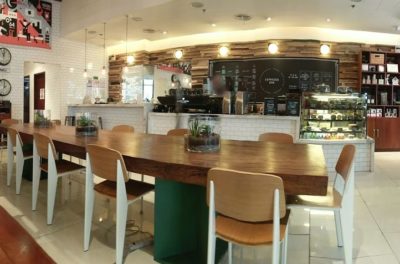 It offers both indoor and outdoor seatings and a designated restroom for the guests. Toby's Estate also has power outlets for the customers who need to recharge their gadgets.
The lighting is also warm that makes the place cozier than the usual ones. The fewer deets, the better I guess as this place looks wider with all these minimal decorations.
There are so many foreigners here enjoying their coffee and there are also Filipinos, mostly working, on random days.
Recommended Menu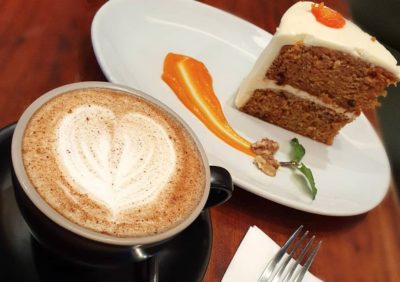 Hot latte and Carrot Cake will give you a newfangled taste that will surely live you breathless! One of a kind latte mix plus the cake came into perfection.
Iced Chai Tea Latte and Crème brûlée Cheesecake are also worth trying and in fact, these options that I mentioned are the highly recommended one!
Additional Information
Recommended when eating alone, with a friend, with a co-worker, and for coffee dating.
Unfortunately, no available parking area here.
All Day Breakfast is also offered!
People's Review