Recommended restaurant in Narita Airport this time is Ramen: Japanese Ramen Tomita.
Ramen: Japanese Ramen Tomita|Feature Reference

▶:Start Google Maps Here!(Smartphone)
TripAdvisor
Japanese Ramen Tomita(score:4)
Restaurant's Name (Japanese)
日本の中華そば富田
Business Hours
8:00 AM – 8:30 PM
(L.O. 8 PM)
Category
Ramen Restaurant
Budget
¥1,000
TEL
+81-476-32-8673
Address
1-1 Sanrizuka Goryo Bokujo | Narita Airport Terminal 1 Central Bldg. 4F, Narita 286-0116, Chiba Prefecture
Business Holiday
None
Access
Terminal 1
Credit Card
Accepted
Smoking Establishment
Non-smoking
Appearance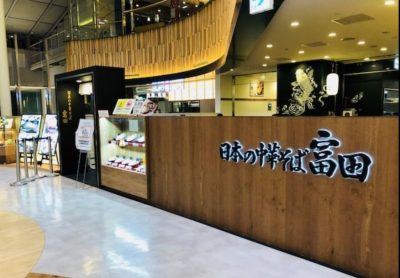 Located on the 4th floor of the Central Building in Terminal 1, this ramen shop has an attractive exterior concept.
The wooden design and theme make the place so appealing and probably one of the classiest ramen restaurants that I've ever seen in Japan.

Being relatively famous, this shop has always a queue every single day but no need to be terrified as you can get a sure spot in no time! After all, eating ramen is so quick and easy, right?!
Ambiance
"Kitchen Area"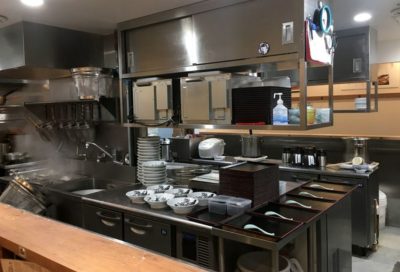 "Counter Seating"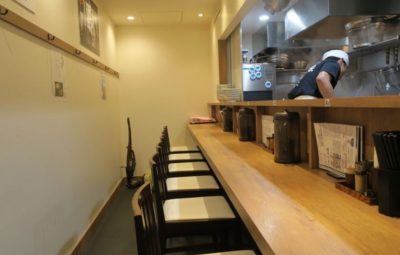 "Table Seating"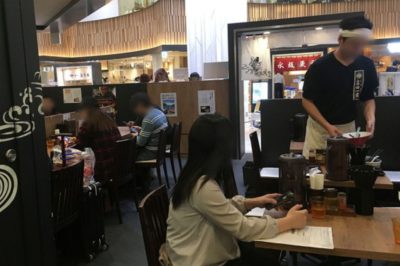 As a customer, I've always loved being seated on the counter seat because I like seeing how the staff do the food preparation and also it makes me craving for more!
The atmosphere is so casual and ver relaxing. There are plenty of seats so even if you dine here with your family or friends, it is totally okay. If you are traveling alone, counter spot is the best option you can get! Will it be okay for dating? That really depends on your preference, but in my case, it's a big YES!
There are many foreign customers around here that it's fascinating to see a mix of culture coming together and eat ramen in one place.
Recommended Menu
"Tsukemen"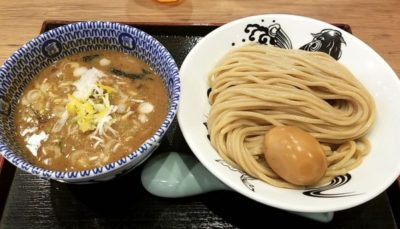 Tsueken is the best and highly recommended menu from this shop! To complete a refreshing taste of broth, some people would recommended adding a little spice for a richer taste! The noodles are a bit oily but really good to slurp!
Additional Information
Recommended for dining alone, with friends and family, or with someone special.
Cons:
Always queueing!
People's Review