Recommended restaurant in Musashi Kosugi this time is Set Meal: Yayoiken.
Set Meal: Yayoiken|Feature Reference

▶:Start Google Maps Here!(Smartphone)
TripAdvisor
Yayoiken(score:3.5)
Business Hours
10:00 AM ~ 12:30 AM
Category
Set Meal
Budget
less than ¥1,000
TEL
044-739-8312
Address
〒211-0063 Kanagawa Prefecture, Kawasaki, Nakahara Ward, Kosugimachi, 3−441−19
Business Holiday
None
Access
(Tokyu-Toyoko Line) Musashi Kosugi station
Credit Card
Not accepted
Smoking Establishment
Non-smoking
Access from the Station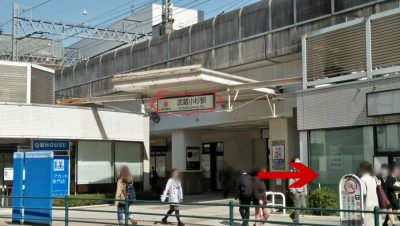 Get off at Musashikosugi station (Tokyu-Toyoko line) and head towars south exit. Keep walking until you reached the corner of the street then cross towards Public House then turn right. You'll see a passage going to the main road and just keep walking until you arrived at end of it. Lastly, turn right and with just a few steps, you'll find the place.
Appearance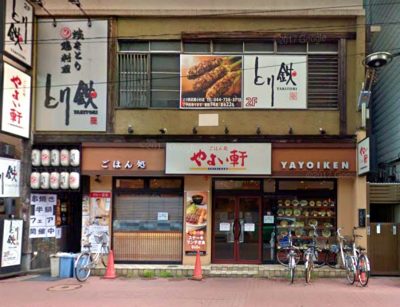 The place is conveniently located along the main road and it is just about 4 to 5 minutes away from the station (on foot). Although the outer view isn't new, it is still properly maintained.
Ambiance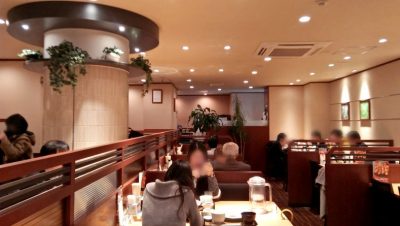 I think this place is well organized with some decorative recessed ceiling lights. I also love the fact that this place seemed quite so it's even more relaxing.
Recommended Menu
Deep-fried Chicken with Garlic sauce for ¥890.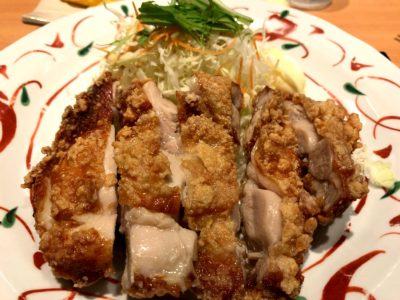 This is one of the restaurant's recommended menu and I'd say it really did taste so good! As the restaurant is famously known for its Katsu menu options, I suggest you'd try this one.
My Review
Tonkatsu Set Meal for ¥790.
Miso soup, baked tofu with scallion and soy sauce, rice, thinly sliced cabbage, and tonkatsu.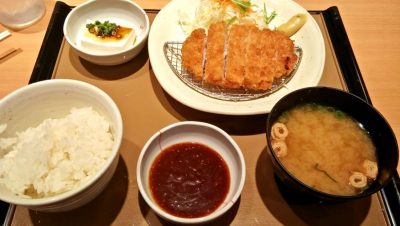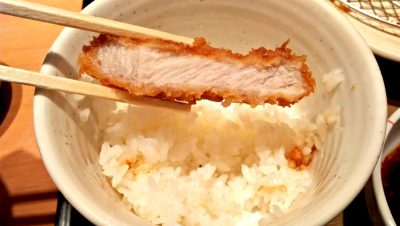 The crunchiness of their deep-fried breaded pork is amazing! The good news is it's very easy to chew plus it gets juicer on the latter part.
Tamagoyaki (Japanese Rolled Omelette) for ¥180.

Their rolled omelette has a fine taste with a little creaminess inside.
The orders were served for 5 to 10 minutes. All of the staff are very accommodating and responsive to customer's requests. Good ethics!
Side dish:
Tsukemono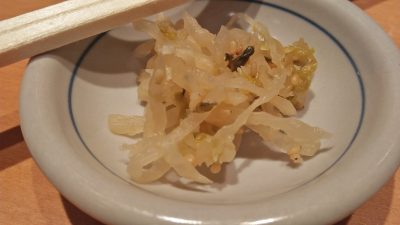 Free Drink:
Hot tea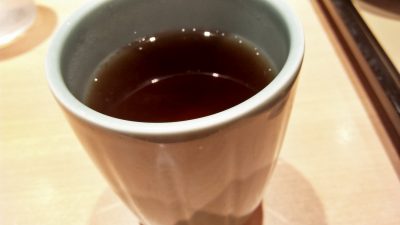 This restaurant welcomes all types of customers, solo, families, group of friends and couples.
Additional Information
Rice and Tea section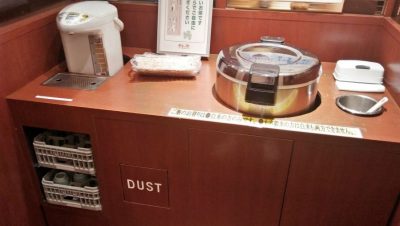 If you want to have their hot tea, just press and hold the bigger yellow button as pointed by an arrow right above it. I had to ask for the staff to help me out on which one to press just to be safe because I can't read Japanese symbols (the struggle is real!). lol!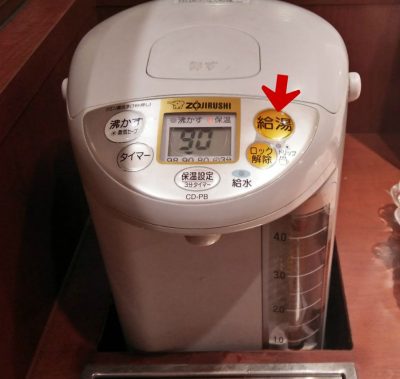 Services offered:
・Unlimited rice
・Unlimited tea
・Unlimited tsukemono
・Serves beer