Recommended restaurant in Asakusa this time is Indian Food: Amara.
Indian Food: Amara|Feature Reference

▶:Start Google Maps Here!(Smartphone)
| | |
| --- | --- |
| TripAdvisor | Amara(score:3.5) |
| Business Hours | 11:00 AM – 11:00 PM |
| Category | Indian Food |
| Budget | ¥2,000~ |
| TEL | +81-3-5809-7161 |
| Address | 1-1-2 Oshiage | 6F Tokyo Skytree Town Soramachi, Sumida 131-0045, Tokyo |
| Business Holiday | None |
| Access | Tokyo SkyTree Station |
| Seats | 51 |
| Credit Card | Accepted |
| English Menu | Yes |
| Smoking Establishment | Non-smoking |
Appearance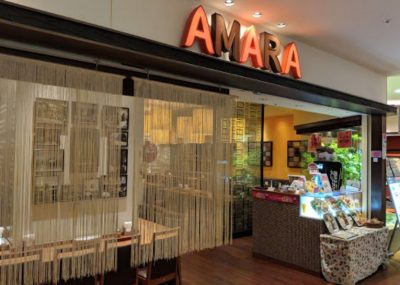 Amara Indian restaurant is located on the 6th floor of Solamachi Dining Area and it is really just one elevator away from the famous Tokyo Skytree Tower.
The nearest station is the Tokyo Skytree Station which is just about 5 minutes on foot. The location is really very convenient and easy to find.
The exterior of the restaurant speaks so much of elegance and comfort at the same time. The stylish curtain strands at the entrance make the place really appealing.
Long lines can happen at any time of the day but I was lucky enough to visit there with no qeueu at all!
Ambiance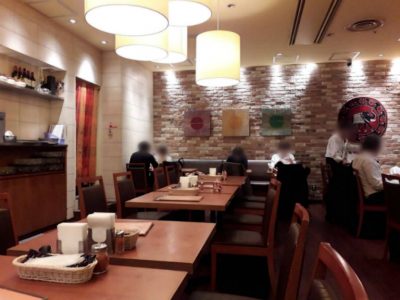 The interior is a typical fine-dining restaurant style but what stands out the most is its unique wall decors that by all means, symbolize the Indian culture.
With a very relaxing ambiance, everyone can chill and enjoy the delicious set of meals from this restaurant.
There are a lot of seating options provided for the customers may it be for solo diners, for dating couple, and for large groups or family gathering.
Most of the customers that I've seen are foreign travelers and some local Japanese people.
Recommended Menu
"Skytree Platter @ ¥1,713(+ tax)"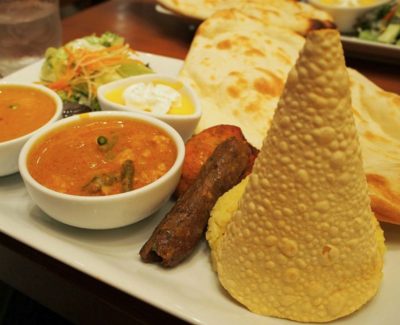 This is the highly recommended menu of the restaurant and it is really a complete meal because you can have, rice, 2 curry options, nan (bread), vegetable side dish and, chicken. The presentation of the meal set is also something to look forward to!
Gyl's Review
"Vegetable Salad @ ¥714(+ tax)"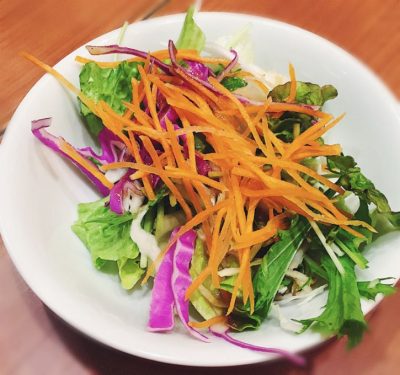 The freshness of the ingredients is what makes this salad so refreshing and appetizing to eat like a great booster for your cravings!
"Solamachi Set @ ¥1,528(+ tax)"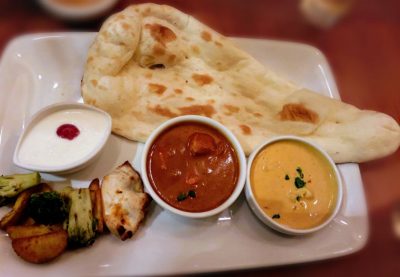 Solamachi set is what I ordered since I don't have the appetite to eat rice. Since this is the first time I tried Indian food (especially the bread), I was really swept away by the intense taste of the 2 curry options that I choose which are spicy chicke curry and prawn curry. The bread is so tender and soft and really of highest quality!
"Tandori Chicken @ ¥752(+ tax)"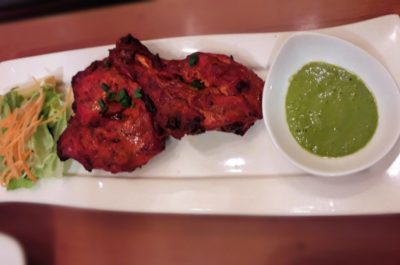 Tasting this tandori chicken is a little familiar to me since we also have similar dish in my home country but I can definitely spot the difference of the two. This food taste a little sweeter than what I usually had back then.
My overall experience in this restaurant is truly unforgettable! I love the dining area, the food, and just everything about it. The staff are also polite and very accommodating with smiles on their faces.
The food is served very timely and it's so appropriate to eat different meals accordingly.
I highly recommend this place for people who want to experience authentic Indian cuisine whether you are eating there alone, with friends, dating, or family celebrations.
People's Review