Recommended restaurant in Makati this time is Korean: Bornga.
Bornga|Feature Reference
▶:Start Google Maps Here!(Smartphone)
TripAdvisor
Bornga(score:4)
Name
Bornga Korean Restaurant
Hours
11 AM – 2:30 PM;
5 PM – 10 PM
Budget
P600 up
TEL
+63 2 519 6980
Address
2/F Alphaland Makati Place , Ayala Aveue Ext., Cor. Malugay St Makati City
Holiday
None
Smoking
Non-smoking
Card
Credit Cards Accepted
How to Book
Booking can be done online at zomato.com and for other inquiries, contact the restaurant thru their landline number.
Appearance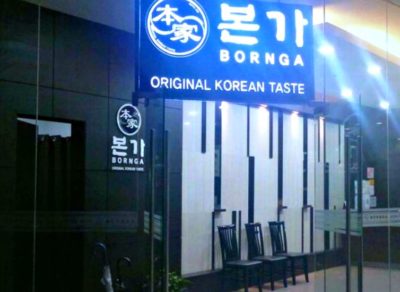 Located on the second floor of Alphaland Makati Place, its exterior accords to other restos and shops inside the mall.
It is very accessible to everyone in Makati area since it stands inside the famous mall and there are many transport options that you can use like, taxis, grabcars, and jeepneys.
The peak hours are from 12 PM to 2 PM in the afternoon which is obviously lunchtime period, and from 6 PM to 9 PM so if you want to avoid the hassle of queueing up for long, make sure to book a table first.
Ambiance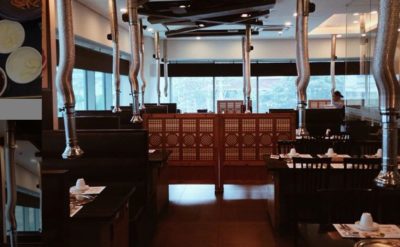 The restaurant's interior vibe is so relaxing because of the lighting, centralized exhaust system, and the its overall tidiness.
Tables and chairs are classic and absolutely perfect to complete the dining setup of the place. Each table has its own grilling feature for meat orders.
Overall experience in this restaurant is something to look forward to because they never run out of customers every single day both locals and foreign travelers.
Recommended Menu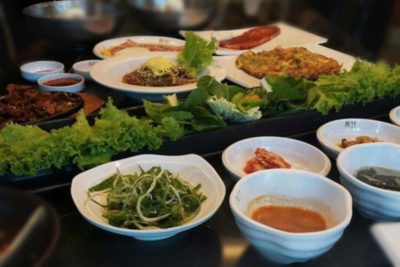 The highly recommended menu dishes are Sundubu-Jjigae (Tofu Stew), Haemul Pajeon (Seafood Pancake), and Mansingchang Samgyeopsal (Grilled Pork Soy Sauce and Spicy Sauce).
If you are looking for an authentic taste of these well-known Korean dishes, then this place is worth splurging on.
Additional Information
Recommended when eating alone, with family and friends, with co-workers, and for special occassions eg. dating, birthdays.
WiFi is available for customers of this restaurant.
People's Review