Recommended restaurant in Ginza this time is Ramen: Do Miso.
Ramen: Do Miso|Feature Reference

▶:Start Google Maps Here!(Smartphone)
TripAdvisor
Do Miso(score:4)
Restaurant's Name (Japanese)
らーめんダイニング ど・みそ
Business Hours
Monday to Friday
11:00 AM ~ 10:30 PM
Sat. Sun. Hol.
11:00 AM ~ 9:00 PM
Category
Ramen Restaurant
Budget
¥1,000
TEL
+81-3-6904-3700
Address
3-4-3 Kyobashi, Chuo 104-0031, Tokyo Prefecture
Business Holiday
None
Access
Ginza Itchōme Station
Seats
9
Credit Card
Not Accepted
Smoking Establishment
Non-smoking
Access from the Station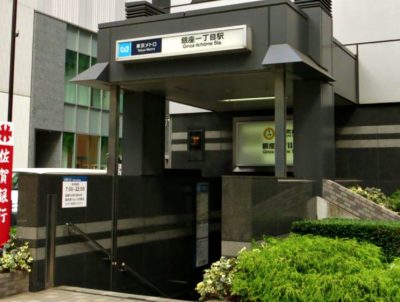 The travel time on foot is just 2 minutes coming from Tokyo Metro Yurakucho Line Ginza Itchome Station and from Tokyo Metro – Ginza Line, Kyobashi Station.
Appearance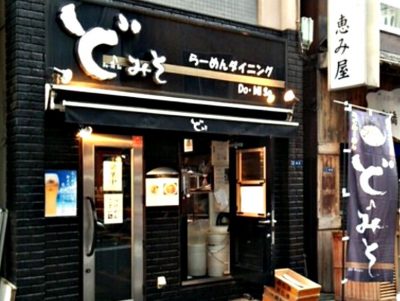 Black bricks are simply elegant-looking. The exterior concept is really great seeing that stainless door matches the brick wall perfectly.
The location is very convenient to everyone so expect long lines every day!
Ambiance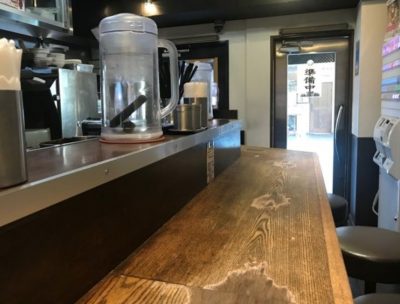 This shop has 9 counter seats in total and nothing more. Yes, it is indeed narrow and you can witness other customers standing behind those who are seated, just waiting patiently for their own turns.
Given the limited seats, this place is perfect for solo diners, or eating with a friend/co-worker.
Expect the place to e overcrowded as always with foreign and local customers.
Recommended Menu
Miso Orochon Ramen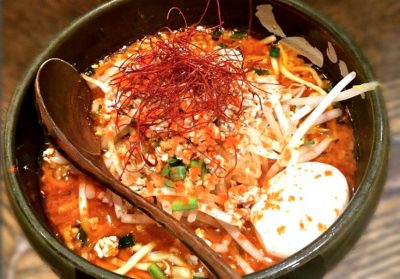 The ramen shop's Miso Orochon bowl has spicy taste and thick consistency. Most customers are claiming it's one of the best miso ramen restaurants in the metro!
Customers have the option to choose from regular to fire (of spice) level of ramen bowls.
Additional Information
Recommended when eating alone, w/ a friend or co-worker.
Kids are also welcome!
People's Review
View this post on Instagram

We are alive now. This ramen noodle brought us back to life after we run in a marathon in a cold air (@allensu604 joined half and I joined 10km) #marathon #feelsgood #refreshing #ramen #noodle #domiso #spicy #sunday #weekend #tokyo #sleepy
View this post on Instagram

本日、旦那の忘れ物を取りに 有楽町に行ったので 帰りにどみそに行ってきました!☺️🍜✨ 美味しかった~🙌✨❤️❤️❤️ またタイミングあれば行こっと🖖🤓🎶 #お昼ご飯 #どみそ #ラーメン #京橋 #美味しかった #ごちそうさまでした #lunch #ramen #kyobashi #yammy