Recommended restaurant in Makati, Metro Manila this time is Lampara.
Lampara|Feature Reference
▶:Start Google Maps Here!(Smartphone)
TripAdvisor
Lampara (score:4.5)
Name
Lampara
Hours
Monday – Wednesday
6:00 PM – 1:00 AM
Thursday – Saturday
6:00 PM – 2:00 AM
Budget
P600 up
TEL
+63 2 622 1542
+63 917 173 5883
Address
5883 Enriquez Street, Poblacion, Makati City
Holiday
Sunday
Smoking
Non-smoking
Card
Credit Cards Accepted
How to Book
For bookings/reservations and other inquiries, please call the restaurant thru their mobile number: 09171735883.
Appearance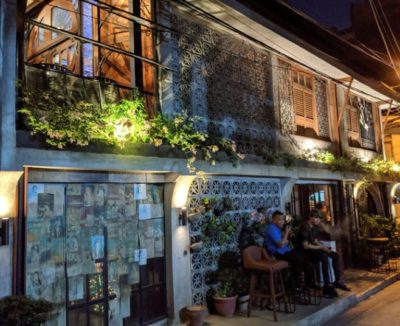 The location is a bit off from the hustle and bustle business district of Makati, however, if you ride taxi or Grabcar service, you'll reach the place without any problem.
Looking at the outside view, the restaurant is undeniably stylish with some accents that make the place even more attractive.
The wall has some patterns and blends well with the glass window that makes the entire place look like a decent spot to enjoy some Filipino food!
Complimentary seats are also provided for customers who are waiting in line for the next available table and seats.
Ambiance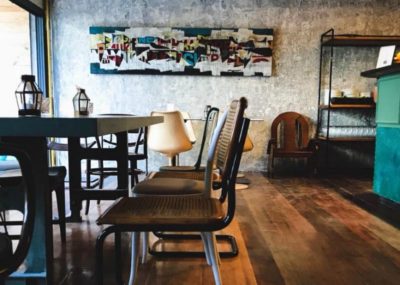 The interior is like a combination of resto and cafe with so many deets including the perfect match of tables and seats from 4-seaters down to the wide sofa-like seats.
There are also lamps that serve as other highlights of the restaurant's cool vibe and mind you, it never gets boring just by staring at those flickering lights.
Most of Lampara's guests are Filipino people. Aside from the impressive menu list, the price is also very reasonable given that the food has a different fusion technique to make it uniquely possible.
Recommended Menu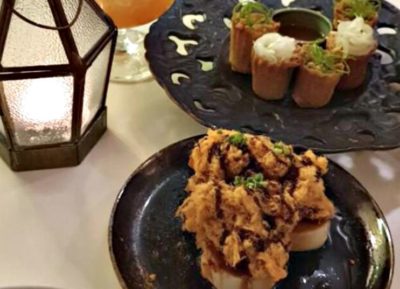 Recommended menu options are Rice cups for P220, Tofu for P180, Bone Marrow for 280, and Dinuckdukan for P360.
These dishes that I mentioned signify Filipino cuisine with a huge twist in style and combination.
If you are curious on how these food tastes like, make sure to order some as its really reasonably priced!
Additional Information
Recommended when eating alone, with family, friends, co-workers, and especially for dating.
The restaurant provides free WiFi access.
Paid parking is also available.
People's Review