Recommended restaurant in Shibuya this time is Motsu Nabe: Dondon Dojo.
Motsu Nabe: Dondon Dojo|Feature Reference

▶:Start Google Maps Here!(Smartphone)
TripAdvisor
Dondon Dojo(score:4 )
Restaurant's Name (Japanese)
呑々道場
Business Hours
Lunch: 12 PM – 3 PM (L.O. 2 PM)
Dinner: 5:30 PM – 12 MN
(LO food: 11PM, drink 11:30 PM)
Category
Motsu Nabe Restaurant
Budget
¥3,000~ up
TEL
+81-3-3400-8870
Address
1-24-4 Shibuya | Kawasho Bldg. B1F, Shibuya 150-0002, Tokyo Prefecture
Business Holiday
None
Access
Shibuya Station
Seats
70
Credit Card
VISA, MasterCard, Diners, American Express, JCB
Smoking Establishment
Yes
Appearance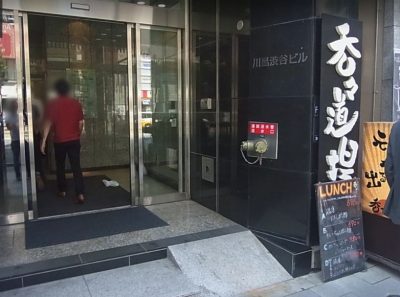 Travel time on foot is approximately 3 minutes from Shibuya Station (JR line).
The exterior of this restaurant has it's company name logo but clearly in Japanese characters. Unfortunately, there's no readable part of the restaurant's name for foreigners unless one can read and understand Japanese characters.
Ambiance
"Counter Seating"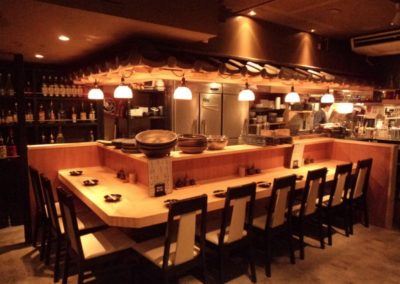 "Horigotatsu Seating"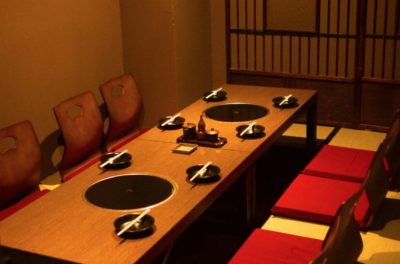 This place is well-organized, properly ventilated, comfortable 70 seats (such as counter seat, horigotatsu, and tatami seats) in total to accommodate the guests. It is also a great spot when eating alone, with friends, with co workers, and even works perfectly for dating!
Being one of the most popular motsu nabe restaurants in Tokyo, no wonder this place is so crowded most of the time. You'll definitely find all types of customers here like foreign travelers, and local people in Japan.
Recommended Menu
Of course, their specialty is the Motsu Nabe (offal hot pot). It tastes so damn good, the soup with the perfect blend of ingredients, and the fresh offal which tastes so juicy and delicious.
Additional information
・Recommended when eating alone, with friends, with co-workers, with family, and for dating.
・Addtional charge of 500 yen (tax included).
・Kids are welcome.
・Services offered:
All-you-can-eat Course and All-you-can-drink menu.
Drinks: Japanese sake (Nihonshu), Japanese spirits (Shochu), Wines, Cocktails
People's Review
👀☝今日昼🍜 美味しいやつ😋 キタWw ほらぁ~~🙌 ニヒヒヒ…😁 #渋谷#ランチ#呑々道場 💦#居酒屋 🏮ランチ#日替り#Bランチ#カレー味#チャンポン麺#大盛り 💦#美味しいやつ 😋#キタ Ww#みんな大好き ~#日替りランチ ~‼🙌#ニヒヒヒ …🙆#lunch#lunchtime#shibuyalunch#curry#ramen#noodle#noodles#yummy#yumyum#yumyum😋#nihihihi …😁👌
いつもの呑々道場でのランチ! 意外だけどここの長崎チャンポン初めて食べた🍜 スゲ〜美味い🌟🌟🌟🌟🌟