Recommended restaurant in Makati, Metro Manila this time is Spanish: Dulcinea.
Dulcinea|Feature Reference
▶:Start Google Maps Here!(Smartphone)
TripAdvisor
Dulcinea (score:4)
Name
Dulcinea Restaurant
Hours
7:00 AM – 10:30 PM
Budget
P1,500 (average for 2)
TEL
+63 2 8817 7074
+63 2 8892 5495
Address
Level 1, Greenbelt 5, Ayala Center, Greenbelt, Makati City
Holiday
None
English Menu
Available
Smoking
Non-smoking
Card
Credit Cards are accepted
How to Book
For advance table bookings/reservations, please call the restaurant directly thru their given contact details.
Appearance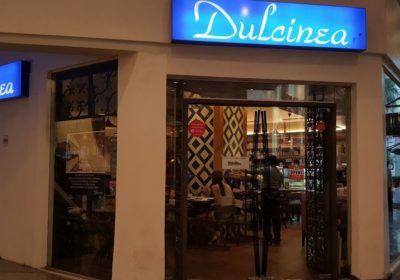 Another rising star in Spanish cuisine is situated in Greenbelt and Glorietta here in Makati and it has gathered so many returning customers since it was introduced to the public.
The restaurant's logo is lit in blue lighting and the wall is made of glass which you can even see the view from the inside or vice versa.
There are so many delcious treats that you can order from this restaurant either for dine or for home delivery.
Ambiance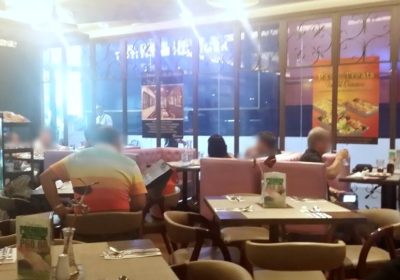 Dulcinea's interior is similar to other fine dining restaurants that I've been to. The comfortable and soft seats are perfect when you want to relax while enjoying some delicious food.
If you love to post pictures on social medias like Instagram, then this place is great for some picture-worthy posts.
The ambiance is not as peaceful as I expected it to be and it could get really loud sometimes but the food is worth all the noise!
Recommended Menu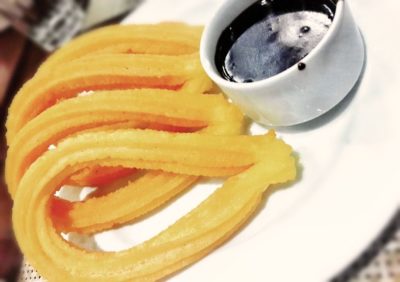 Highly Recommended Menu: Churros Con Chocolate, Mango Shrimp Salad, Gambas al Ajillo, Salpicao, Paella Valenciana, Pasta, Eclair, Cream Puff de Leche
Additional Information
Recommended when eating alone, with a friend, with a co-worker, and for dating.
Home delivery service is available.
Breakfast menu is also available here.
People's Review