Recommended restaurant in Roppongi this time is Yakiniku: Kintan.
Yakiniku: Kintan|Feature Reference

▶:Start Google Maps Here!(Smartphone)
TripAdvisor
Kintan (Roppongi)(score:4.5 )
Business Hours
Lunch: 11:30 AM – 3 PM (L.O. 2:30 PM)

Dinner:
Mon: 6 PM – 11 PM (L.O. 10:15 PM)
Tuesday – Friday: 6 PM – 11:30 PM (L.O. 10:45 PM)
Sat. & Holidays: 5 PM – 11 PM (L.O. 10:15 PM)
Sunday: 5 PM – 10 PM (L.O. 9:15 PM)

Category
Yakiniku Restaurant
Budget
Lunch: ¥1,000 ~ up
Dinner: ¥6,000 ~ up
TEL
+81-3-3475-1129 (for inquiry)
+81-50-5890-7361 (for reservation)
Address
Roppongi Green Building 2F | 6-1-8 Roppongi, Minato-ku 106-0032, Tokyo
Business Holiday
New Year's Holiday
Access
Roppongi Station
Credit Card
VISA, MasterCard, Diners, American Express, JCB
Seats
62
Smoking Establishment
Smoking
Appearance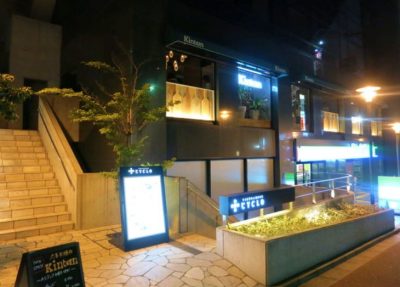 Travel time on foot is just 1 minute from Hibiya Line and Oedo Line – Roppongi Station Exit 3.
It looks fascinating on the outside as the building is well-kept. And yes, the restaurant's name is readable for foreigners so it's less hassle to find. Long lines can sometimes happen dependig on the day. It is best to have a reservation in advance.
Ambiance
"Table Seating"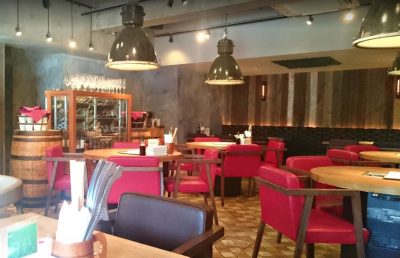 "Private Room (5 to 8 people)"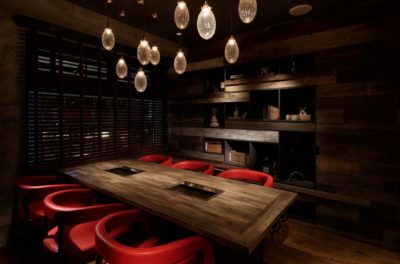 "Private Room (4 to 6 people)"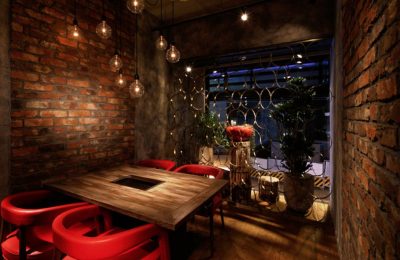 A true definition of a classy fine dining restaurant is here. The interior concept is awe-inspiring and it can bring every customer to an unforgettable-cozy dining experience.
There are about 62 seats available for solo diners, groups, families, and couples. This yakiniku place is really the talk of the town so expect it to be crowded at times. There are private rooms available good for 2 – 4, for 6, and for 8 occupants with different room charges. For private use, this place can accommodate 20 up to 50 people and can extend party hours for 2.5 hours more.
Local people – mostly salarymen (company employees) are often the customers in this restaurant.
Recommended Menu
Their specialty is Yakiniku (grilled meat) plus the appetizing sushi meat of the best quality. According to some reviews, the taste is indeed mouth-watering and worth the price.
Additional information
・Recommended when eating alone, with friends, with co-workers, with family, and for dating.
・Wide seats, sofa style seating.
・Service charge is @ 5% (dinner only).
・Private room rates:
¥3000 for 2 ~ 4 people and ¥5000 for 2 ~ 8 people.
・Private accommodation is possible.
・Available for online reservation.
・Kids are welcome (dinner time may not be available for kids depending on the number of customers).
・Services offered:
All-you-can-drink, All-you-can-eat menus available
Drinks: Japanese spirits (Shochu), Wines, Cocktails
People's Review
おニクぅうぅぅぅ🐂💕 #kintan#六本木#六本木焼肉kintan#お肉久しぶりに食べた気がする#焼肉#大都会六本木#東カレのイメージしかない#六本木ヒルズ#天気は荒れ模様ですが#お腹は幸せ#平日ランチ#今度は夜に来たい#roppongi#yakiniku#lunch#love
21才の誕生日のスタートも 幸せにきれましたっ. . 🚩#六本木焼肉kintan 🚩#六本木 #A5#雌牛#赤身肉#カメノコ . . #gourmet#japan#dialy#lifestyle#likes #love#happy#smile#delicious#instafood #yummy#tflers#followme
アスパラの和牛つくね巻き。こんなメニューを毎週考えるKINTANの料理人達。私は彼らを心からリスペクトします。いつもありがとう。素晴らしい! #焼肉 #肉 #ランチ #六本木 #KINTAN #六本木焼肉kintan #アスパラ #つくね #beef #meat #yakiniku #food #sharefood #instafood #delisious #japan #tokyo #roppongi #japanesefood #followme #naluログ
🥩🥓🍗🍖 . #六本木#焼肉#六本木焼肉kintan #1万コース#デザートのピスタチオアイス👍good