Recommended restaurant in Makati, Metro Manila this time is Elbert's Steak Room.
Elbert's Steak|Feature Reference
▶:Start Google Maps Here!(Smartphone)
TripAdvisor
Elbert's Steak Room (score:4)
Name
Elbert's Steak Room
Hours
11:30 AM – 2:30 PM
6:30 PM – 12:00 MN
Budget
P4,500 (average for 2)
TEL
+63 02 8339 3363
Address
3F Sagittarius Building III, 111 H. V. Dela Costa Street, Salcedo Village, Makati City
Holiday
Sunday
English Menu
Available
Smoking
Non-smoking
Card
Credit Cards are accepted
How to Book
For further inquiries and advance table booking, please call the restaurant thru their direct landline number.
Appearance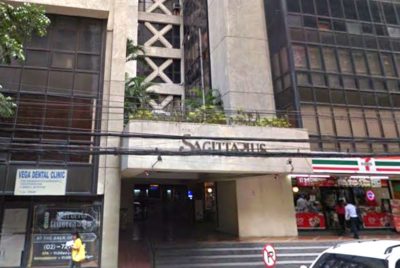 Elbert's Steak is USDA certified and directly imported from the US. With superb skills in steak preparation and cooking, this restaurant has delivered one of the most satisfying steaks that you can find here in Makati (and perhaps nationwide).
Located on the third floor of Sagittarius bldg., this resto is a little bit challenging to find as there is no logo from the outside.
It is highly advised to call them for advance reservation instead of walking in so you won't have any problem with the availability of the tables and chairs.
Ambiance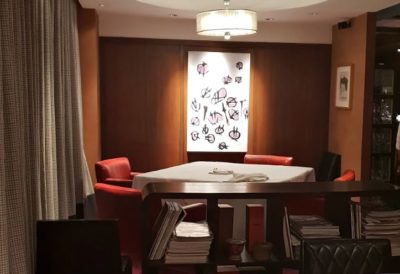 The entire dining area has a romantic and warm vibe that could turn on everyone's mood for meaningful conversations.
Luxury dining is the perfect term I could use when inside this restaurant and it also has free WiFi access for all of the guests!
The staff are also professional and very attentive to every guest. Kudos for a job well done and I hope you can maintain such great customer service.
Recommended Menu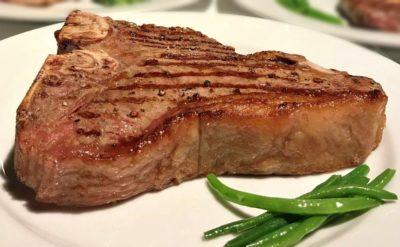 Highly recommended menu options are: USDA Prime grade Ribeye, Elbert's T-bone (for 2), Salpicao, Wine, Chocolate Mousse, House Salad, Elbert's CheesesteakAdditional Information
Recommended when eating alone, with family, friends, co-worker/s, and for dating.
Paid parking space is available.
Free Wifi access to all the guests.
People's Review