Recommended restaurant in Shinjuku this time is Steak: Estaji.
Steak: Estaji|Feature Reference

▶:Start Google Maps Here!(Smartphone)
TripAdvisor
Estaji(score:4)
Business Hours
11:30 AM – 12 MN
(L.O. Food: 11PM, Drink: 11:30 PM)
Category
Steak Restaurant
Budget
🌞 ¥1,000 ~ up
🌝 ¥4,000 ~ up
TEL
+81-3-6457-3818 (for inquiry)
+81-50-5592-5263 (for reservation only)
Address
1-30-1, Kabukicho, Shinjuku-ku 160-0021, Tokyo
Business Holiday
None
Access
Seibu Shinjuku Station
Seats
110
Credit Card
VISA, MasterCard, Diners, American Express, JCB
English Menu
Yes
Smoking Establishment
Yes
Appearance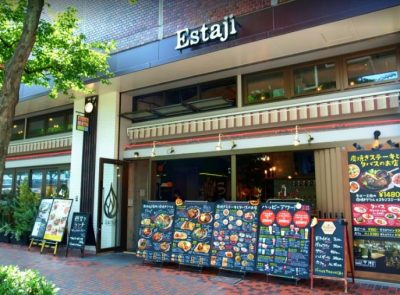 Travel time on foot is approximately 2 minutes from (Seibu Shinjuku Line) Seibu-Shinjuku Station, and 7 minutes on foot from Toei Subway Oedo Line – Shinjuku Nishiguchi Station.
This steakhouse is situated in a very convenient location with just a few steps away from the station. It has a readable restaurant name so you'll surely find it in no time!
Some of the food menu signage are available outside so the customers can be more familiar with the menu they serve here. Long lines can be expected every day because this place is a famous spot in Shinjuku district.
Ambiance
"The Counter Area"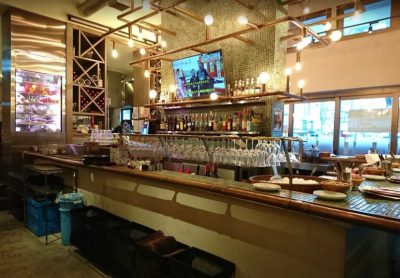 "Table Seating for 2"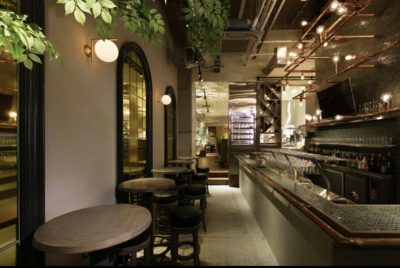 "Table Seating for 4(or more)"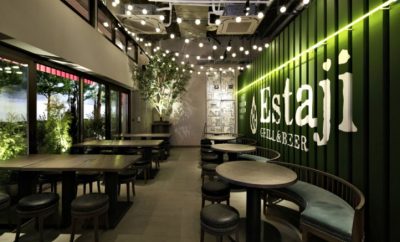 Look how awesome the interior concept is! The dining area looks so neatly maintained with such a comfortable space to savor some steaks. If you're looking for a stylish steakhouse, then you got the right place!
There are a total of 110 seats so every guest will be properly accommodated. The reservation maximum party size ranges from 80 to 120 guests in total. It is also recommended for solo diners, coming in with friends, with co-workers, with families, and for couples. Expect to see different types of customers on their casual attires, foreigners, travelers, and local people here in Japan.
Recommended Menu
Mostly recommended menu are: T – bone steak, hamburger steak, tapas, Italian food, and even their original craft beer.
Additional Information
・Recommended when eating alone, with friends, with family, and for dating.
・Children are welcome (bringing your own baby food is allowed).
・Bar Section: Sports programs are being broadcasted.
・Services offered:
Private use/party accommodation possible.
Drink all you can menu available.
Sommelier: available in the house.
People's Review
タカノフルーツパーラー、カスケイドとかたくさん調べたけどどこも2時間待ち🤦🏽‍♀️とらいあげいんしよね。 でも行ってみたかったとこ行けて最高ね!ローフトビーフサンドイッチおいしすぎた! #estaji #loveit #mao#roastbeef