Recommended restaurant in Ikebukuro is this time is Ramen: Uchi.
Ramen: Uchi|Feature Reference

▶:Start Google Maps Here!(Smartphone)
TripAdvisor
Uchi(score:4)
Restaurant's Name (Japanese)
我家
Business Hours
Mon – Fri
11:00 AM – 3:00 PM
5:00 PM – 10:00 PM
Sat/Holidays
11:00 AM – 4:00 PM
5:30 PM – 10:00 PM
Category
Ramen Restaurant
Budget
¥1,000~up
TEL
+81-3-5391-4448
Address
1F Kishino Bldg. | 2-23-9 Ikebukuro, Toshima 170-0014, Tokyo Prefecture
Business Holiday
Sunday
Access
Ikebukuro Station
Seats
11
Credit Card
Not Accepted
Smoking Establishment
Non-smoking
Access from the Station
Travel time is approximately 8 minutes on foot when you get off at Ikebukuro station and head to the nearest west exit!
Appearance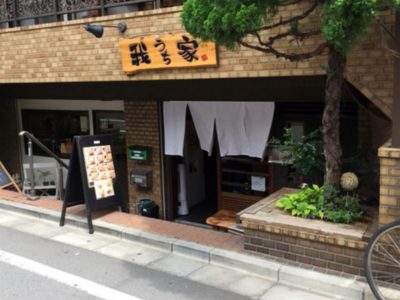 You'll see the name of the restaurant in Japanese characters largely displayed above the main entrance. The building looks sturdy and classy as it is made up of bricks.
I think the building is very well-maintained though it appears to be not new anymore.
Ambiance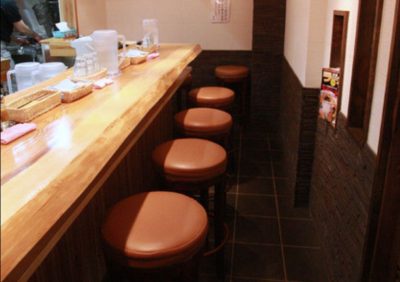 The interior concept is just like the other ramen shops. The dining area has a very limited space but it is still well ventilated. Also, this shop offers a homey feel that makes it even better compared to other shops.
There are only 11 available counter seats so it is mostly the reason why customers ad to line up all the time.
Due to the restaurant's challenging location (for foreigners), most of the customers here are the locals(Japanese).
Recommended Menu
"Chuka Soba @ ¥700"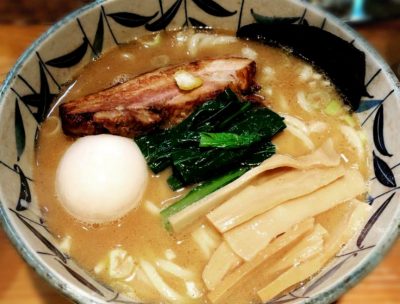 This ramen bowl is the highly recommended bowl when you dine at the restaurant.The richness of the soup and the average thickness of the noodles are a great match to slurp in!
Additional Information
Recommended for dining alone, with friends and family, or with someone special.
Cons:
Secluded Restaurant!
People's Review