Recommended restaurant in Shibuya, Tokyo this time is Ginza Kiya.
Ginza Kiya|Feature Reference
▶:Start Google Maps Here!(Smartphone)
TripAdvisor
Ginza Kiya (score:3.5)
Name
銀座木屋
Hours
Mondays – Fridays
11:00 AM – 3:00 AM (next day)
Saturdays, Sundays & Holidays
11:00 AM – 9:00 PM
Budget
¥1,000〜
TEL
+81-3-5774-1060
Address
3-17-5 Shibuya, Shibuya-ku, Tokyo Prefecture
Holiday
None
Access
Shibuya Station
Seats
21
English Menu
Available
Smoking
Sectionalized smoking
Card
Visa, Mastercard
Access from the Station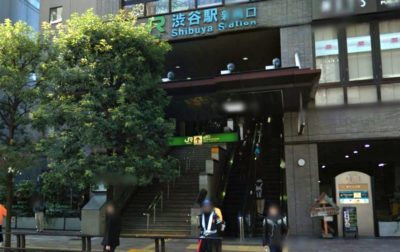 Located at the corner of the street and just right next to the footbridge, Ginza Kiya is really very accessible from the station. It is approximately 1 – 2 minutes on foot from the nearest new south exit of JR Shibuya Station.
Other ways like coming from Tokyo Metro, and Tokyu Toyoko line – Shibuya station 16b (Shibuya stream) exit will take probably 4 – 5 minutes on foot to get there.
Appearance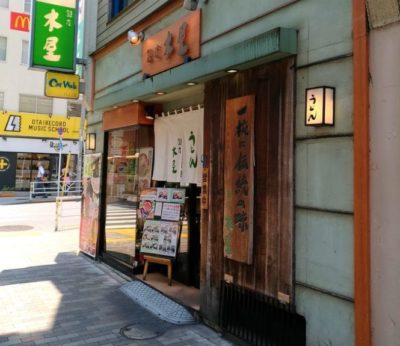 If you don't have google maps with you, this place might be a little challenging for foreigners because the restaurant's name is displayed in Japanese writing from the outside. On a better note, there are some food menu displays along with its prices without tax yet.
The store appears to be more capacious on the outside than in the inside. Its large stationary windows will let you see the view of the dining area and vice versa.
I went there at lunchtime on a Saturday yet luckily, it wasn't crowded and I could totally enjoy my meal with such a peaceful ambiance.
Ambiance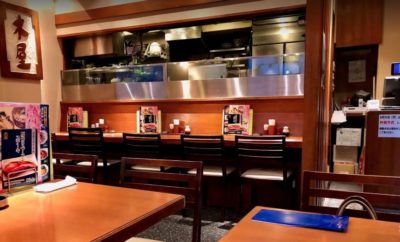 The interior theme is very comfortable to the eyes especially its simplicity which compliments well to its dark mahogany tables and chairs.
There are about 5 counter seats at the right corner when you enter the dining area, and 16 table seats on the left side. The counter/cashier area is located at the right corner just next to the doorway.
The temperature is very comfortable and warm despite the coldness that I had to bear outside though it is already spring season here in Japan.
Recommended Menu
"Pork Katsu Rice Bowl Set @ ¥1,180 (tax included)"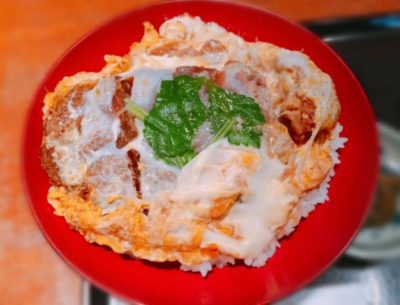 This katsu rice bowl set is very satisfying to my hungry tummy. The taste of egg is apparent with a little bit of salty taste. The rice also feels so smooth and appetizing to my mouth. The pork meat texture is average, also chewable and totally not difficult to eat!
Along with the katsu rice bowl is the seaweed soup that obviously is as healthy as its tastes. Another part of the menu is the pickeld vegetables that has sour taste and crunchiness to a soft level.
Additional Information
Recommended when eating alone, with a friend, with a co-worker, and for dating.
People's Review
View this post on Instagram

かまぼこの上にちょこんと丁寧に添えられたかいわれ大根の美しさに心動いた、昼下がり…(´ω`)⁎⁺˳✧ 盛り付けって、大事ですね。 . 海老天とじ 蕎麦セット #うどん屋でそば