Recommended restaurant in Makati, Manila this time is Habitual Coffee.
Habitual Coffee|Feature Reference
▶:Start Google Maps Here!(Smartphone)
Name
Habitual Coffee
Hours
7 AM – 9 PM
Sunday: 9 AM – 9 PM
Budget
P400〜
TEL
+63 2 833 9556
Address
136 Paseo Heights, L. P. Leviste Street, Salcedo Village, Makati Ciy
Holiday
None
Smoking
Non-smoking
Card
Not Accepted (cash only)
How to Book
For further inquiries, please contact the shop directly thru their provided landline number.
Appearance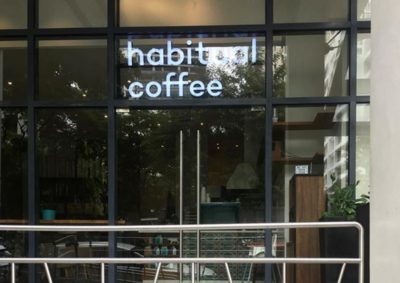 Habitual Coffee's logo is lit in white and it is pretty obvious to the public, well, not to mention the appealing look of Paseo heights, I'm sure almost no one will have trouble coming to this place.
The clear glass wall with frame accents is quite similar to those cafes that I've seen only in hollywood movies.
No worries about long lines here so come and visit as you want, and who knows, coffee from this place could be your "habit".
Ambiance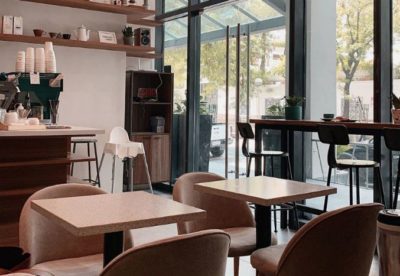 The ambiance is as peaceful as how the entire dining area appears to be. The cleanliness of the place is remarkable!
Tables and chairs are simple yet elegant-looking that really look comfortable to sit on. There are some indoor plants that serve as accents on every corner.
Seeing the ceiling's concept, I think it is also a great choice to have that particular design so the place can be a little homey.
Recommended Menu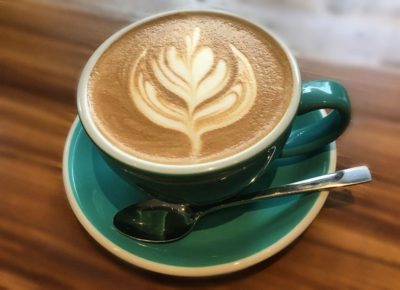 You can never go wrong with any type of latte if you are madly in love with coffee! I was a bit hesitant about this flavor since I'm used to the ordinary latte taste but to my surprise, this Sea Salt Caramel Latte is a winner!
Of course, drinking flavorful coffee wouldn't be complete without a grilled cheese sandwich to pair it with.
Additional Information
Recommended when eating alone, with a friend, with a co-worker, and for coffee dating.
Takeaway menu is also available at the restaurant.
People's Review