Recommended restaurant in Makati, Manila this time is Hai Shin Lou.
Hai Shin Lou|Feature Reference
▶:Start Google Maps Here!(Smartphone)
TripAdvisor
Hai Shin Lou (score:4)
Name
Hai Shin Lou
Hours
10:30 AM – 3:00 PM
6:00 PM – 10:00 PM
Budget
P1,500 (average for 2)
TEL
+63 2 8892 5148
+63 2 8813 8491
Address
810 A. Arnaiz Avenue, San Lorenzo, Makati City
Holiday
None
English Menu
Available
Smoking
Non-smoking
Card
Credit Cards are accepted
How to Book
For further inquiries and advance table booking, please call the restaurant thru their landline number.
Appearance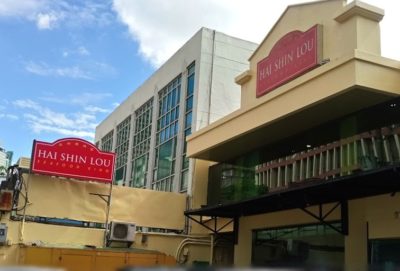 The exterior of Hai Shin looks simple with a light yellow shade wall but it's also close to elegance as the restauarant's name takes the overall highlight from the outside (and not to mention its signage on the other side).
There are so many cars obviously because it has its own free parking space so the front area is almost congested with lots of vehicles.
No hassle for long queue as you always have the option to book in advance by simply calling the restaurant's direct number.
Ambiance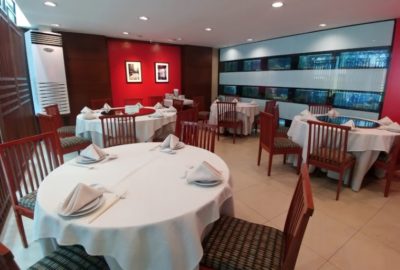 As you entered the dining area, you'll be surprised how classy the interior is. Tables with white tablecloths are always classic in style plus the mahogany color chairs look so sturdy and smooth.
There are only a few wall decors that give accents to the whole place but the ambient lightings are giving some romantic vibes.
With such an impressive ambiance plus the unforgettable food experience, I guess this place will always be part of someone's favorite list.
Recommended Menu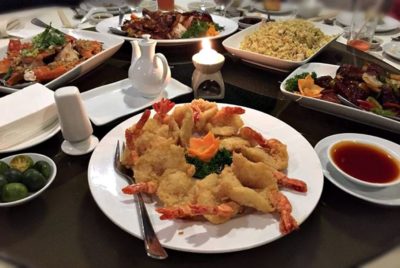 Recommended dishes are: Seafood Roll, Seafood Soup with Mashed Spinach, Sea Cucumber and Abalone, Spicy Shrimp, Crab Sotanghon, Hot Prawn Salad, Stir Fried Fish Fillet with Seasonal Vegetables.
Additional Information
Recommended when eating alone, with family, with friends, and for dating.
The restaurant has a free parking space.
Home delivery service is also available.
People's Review