Recommended restaurant in Ueno this time is Ramen: Mendokoro Hanada.
Ramen: Mendokoro Hanada|Feature Reference

▶:Start Google Maps Here!(Smartphone)
TripAdvisor
Mendokoro Hanada (score:4)
Business Hours
Monday – Friday
11:00 AM – 11:00 PM
Saturday
10:00 AM – 10:00 PM
Sunday; Holiday
11:00 AM – 10:00 PM
Category
Ramen Restaurant
Budget
¥1,000〜
TEL
+81-3-3836-0440
Address
6-8-6 Ueno | Ueno Glasses Center Bldg.1F, Taito 110-0005, Tokyo Prefecture
Business Holiday
None
Access
Ueno station
Seats
15
Credit Card
Not Accepted
Smoking Establishment
Non-smoking
Appearance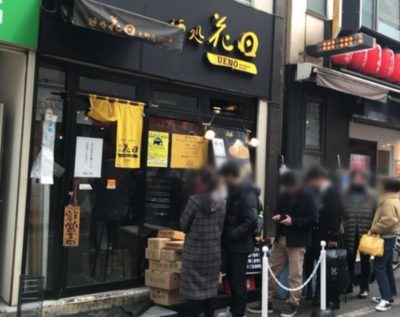 Travel time on foot is approximately 3 minutes from (JR Yamanote line) Ueno Station, and 3 minutes from Okachimachi Station.
Long lines always happen here in this famous ramen house! To avoid the hassle of lining up, it's best if you can arrive earlier than the opening time of the shop and reservation is also available.
Ambiance
"The Dining Area"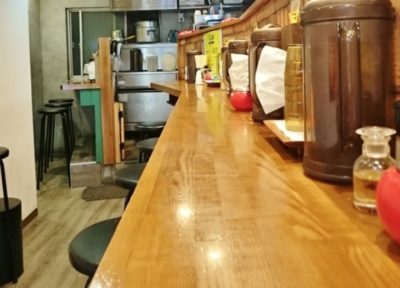 This ramen shop has a total of 15 counter seats and the dining area is not so spacious so you'll be seating next to other customers, and this place is shockingly clean despite the number of customers visiting the place every single day.
You can choose your food from the ticket vending machine located beside the entrance/exit the shop.
Most of their customers are (locals) "salarymen" or and some foreign travelers.
Recommended Menu
"Ajitama karamiso chāshū men @¥1,170"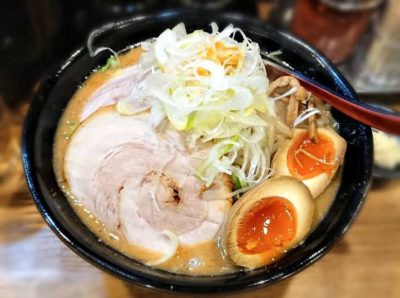 What's so special about this ramen bowl is the combination of all the ingredients (including the toppings) to provide great-tasting ramen of all time.
This bowl is a popular choice in this restaurant because of its extremely satisfying taste made with miso flavor. This ramen is highly recommended and definitely worth the wait.
Additional Information
・Recommended when eating alone, with a friend, with a co-worker, and for dating.
・Unavailable for private use.
・Available for reservation.
・Ticket vending machine is used to order.
・Cons: Narrow/Secluded space.
People's Review
View this post on Instagram

😋🍜 麺処 -花田- 🍜😋 ✩ ✩ ✩ #上野 #dinner #夕飯 #花田 #麺処花田 #専門店 #味噌らーめん #味噌ラーメン #らーめん #ラーメン #らーめん部 #ラーメン部 #ラー活 #麺活 #ラーメンパトロール #麺スタグラム #めんすたぐらむ #instafood #foodstagram #foodie #delicious #デリスタグラマー #instapic #foodporn #写真好きな人と繋がりたい #ファインダー越しの私の世界 #instagood #instalike #like4like #いいね返し ✩ 追伸、📮♡いいね♡して頂いた皆様ありがとうございます🤗