Recommended restaurant in Asakasa this time is Sushi: Hashiguchi.
Sushi Hashiguchi bagged the second rank among all sushi restaurants in Tokyo. Though it didn't have any Michelin star not that it doesn't deserve any of those. In fact, it's quite the opposite and believed to be the chef's discretion not to be included on the list.
It is located at the first floor of Royal Akasaka Saloon and just approximately 7 minutes away on foot from Akasaka Mitsuke station (Exit B).
Sushi: Hashiguchi

▶:Start Google Maps Here!(Smartphone)
TripAdvisor
Sushi Hashiguchi(score:5)
Restaurant's Name (Japanese)
鮨 はしぐち
Business Hours
Mon – Sat
6 PM ~ 10 PM
Category
Sushi Restaurant
Budget
¥30,000
TEL
+81-3-3478-3588
Address
1-5-20 Moto Akasaka | 1F Royal Akasaka Saloon, Minato 107-0051, Tokyo Prefecture
Business Holiday
Sundays and public holidays
Access
Akasaka Mitsuke station
Seats
8
Credit Card
VISA, MasterCard, Diners, American Express, JCB
Smoking Establishment
Non-smoking
Appearance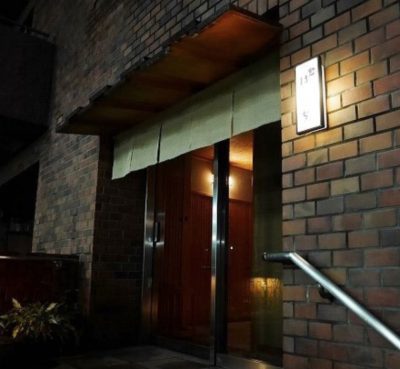 Red brick-wall really never runs out of sophistication and exquisite style. The building looks well-maintained though looks a bit old.
Ambiance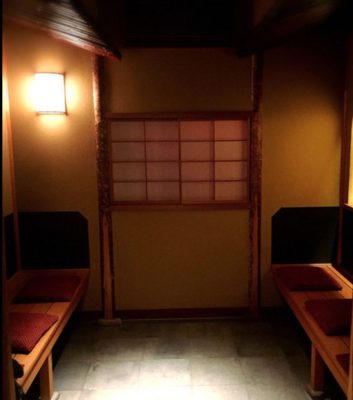 The indoor theme is just typical – in its simplest form, I'd say yet, little did I know that the best sushi can be found here. What intrigues me most is the fact that no one is allowed to take photos inside. I guess it's one of the unique qualities of this restaurant aside from its delectable and refreshing sushi course.
Recommended Menu
Omakase style (Chef's recommendation/selection) e.g. Chutoro and otori nigiri.
Aside from eating the best sushi, the very entertaining moves of Chef Hashiguchi will definitely leave you wonder-struck. He is famous for his splendid "dancing sushi" as he applies a little pressure when making nigiri and in a split second, it looks like the nigiri is dancing in front of you. Not a bad thing to worry about but just an awesome experience that you'll definitely won't forget.
Additional information
・Using of mobiles phones/ taking pictures inside is extremely prohibited.
・Reservation should be made months ahead.
・Services offered:
Course (over ¥10,000) and Japanese sake (nihonshu)
・Cons: photography is not allowed; very expensive; limited and secluded place.