Recommended restaurant in (Robinsons Place) Ermita, Manila this time is Burger: Pound by Todd English.
Pound|Feature Reference
▶:Start Google Maps Here!(Smartphone)
TripAdvisor
Pound by Tod English (score:4)
Name
Pound by Todd English
Hours
10 AM – 9 PM
Budget
P350 up
TEL
+63 917 631 8976
Address
Ground Floor, Pedro Gil St.,
Robinsons Place Manila, Ermita, Manila
Holiday
None
Access
Pedro Gil LRT Station
Smoking
Non-smoking
Card
Credit Cards Accepted
Access from LRT Station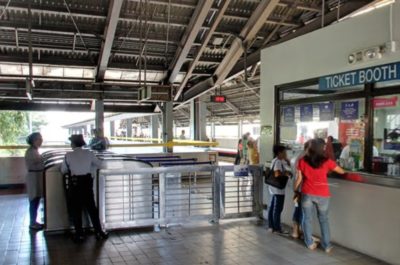 The distance from Robinsons Place Manila(Pound's location) is approximately 400 meters away or 5 to 10 minutes by walk.
Following the directions from Google Maps is really easy so you just need to use the app diligently!
How to Book
The restaurant does not accept advance booking at the moment so you can just go there without prior notice and worry not about the queue as it is really easy to get available seats.
Appearance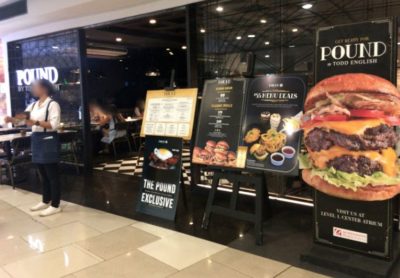 Pound by Todd English has clean laminated glass walls and the restaurant's label is well displayed in white big letters so you won't be having any difficulty finding the place and besides, it is just situated on the ground floor level of Robinsons Place Manila.
The dark theme is the signature shade of this well-known restaurant in the heart of the metro and the way I see it, the menu display outside can make your tummy do the rumbling.
No need to worry about the long queue as I always get available seats even on some random visits. I guess I always get so lucky coming in here!
Ambiance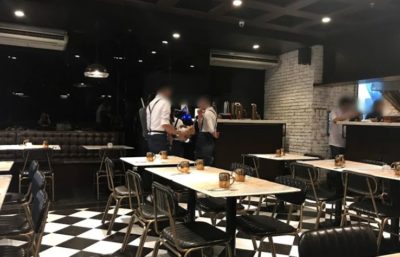 The black and white theme matches the tables and chairs very well. I am quite impressed by how the dining area is properly organized plus the ambient lightings also add to the mood of the place.
Each table has placemat made with a special type of paper with some menu prints of the restaurant's offerings on it.
The service provided to us was also great as the staff properly explained the other options on which I and my companion naively asked when before deciding our final orders.
Recommended Menu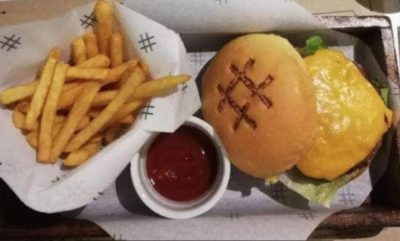 This highly recommended menu is best for those people who want to save a little yet still able to experience the best burger patty combo from Pound!
For only P249, you can already have a great meal, one Backyard Cheeseburger, fries, and iced tea. If you want to customize your burger, you can add more patties or cheese to get a fuller, heavenly taste in every bite.
The patty is homemade and it is by far, the best of the bests that I've ever tried here in Manila because the taste is like of those highest class of meat. The taste can even match those burger restos that cost more.
My Verdict:
I definitely and highly recommend Pound by Todd English to anyone who wants to experience high-class and great-tasting burgers without ruining the budget.
Additional Information
Recommended when eating alone, with friends, with co-workers, and also a good choice for dating.
Public WiFi is available (FreeGoWifi) in the area and can be accessed given that you have the Philippine local mobile number since you will be needing the code sent thru text in order to properly use the internet service good for 60 minutes.
People's Review