Have you ever checked on the Hay Day's newspaper items for sale but end up feeling disappointed? Or probably wondering how to get some rare items on sale?
I feel your sentiments as I know exactly how disappointing it is visiting the seller's roadside shop only to find out that the item you wanna buy has already been sold to other farmers.
Inline to this, I have made a list of the ways on how to completely make use of the Hay Day newspaper feed – the Daily Dirts.
Make sure to have enough storage space.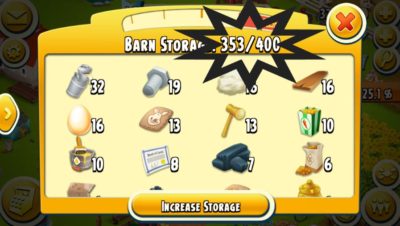 The very first thing that you need to consider is your storage space may it be for items or for crops so you can surely purchase the item that you want.
Of course, having a lot of coins is important but everything will turn out useless once you forgot to have some space for your desired item.
Gyl
Once you are planning to buy an item from the magazine, always check your barn and silo capacity. If necessary, you can always sell eggs (barn) and wheat (silo) for more space that you might need.
Check out the "hopping" mailbox.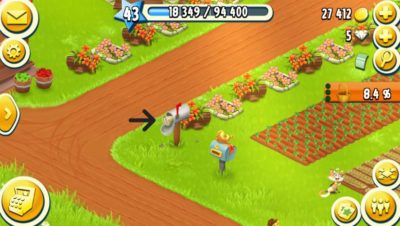 Oh, yes! You read it right, fellas! Once the mailbox starts "hopping" on its own, it means that the Daily Dirts items are being updated or refreshed every 5 minutes.
It's time for you to check on new items and find the ones that you think more valuable to your farm.
Simple Trick:
Gyl
The moment you see it suddenly moves up and down like hopping thrice, you must tap it as soon as possible to get the chance of having your desired items first.
Flip the pages as fast as you can.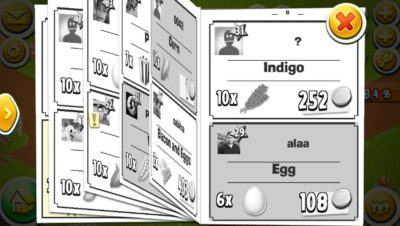 A few months of playing Hay Day taught me to be quick and observant when it comes to the magazine because it exhibits a lot of items at a reasonable price or rare ones that are too difficult to obtain with just the normal play.
In order to get your desired items first, you need to be competitive enough in flipping the page for a sure purchase because if you won't, it'll end up with other farmers who are faster to flip the pages than you do.
Simple Trick:
Gyl
Flip the pages faster but make sure to flip it without pressing your fingers too much on the screen or you'll end up visiting the roadside shop that doesn't offer your desired items.
Be mindful of the help (warning) signs on each seller.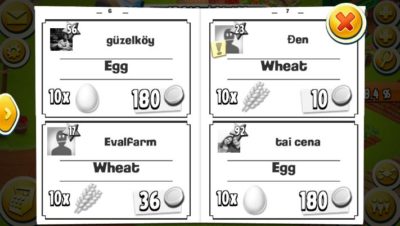 On random times, you'll see some sellers on the magazine with yellow exclamation points beside their farm level, and if you found one, you can visit the farmer's place and do not hesitate to help out.
By doing this, you get to receive gift cards plus some coins and XP points so it's really a win-win situation for the both of you.
Simple Trick:
Gyl
Be smart enough to choose which farm you should offer your help.
If the farmer's level is higher than yours, 80% of the time, you won't be able to lend a hand because the items needed for his/her farm might still be unavailable for you to produce.
Maximize your earnings through buy and sell!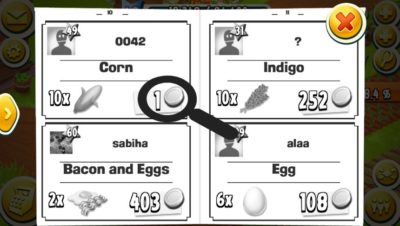 The Daily Dirts offers some of the items at its cheapest price and if you find one, I suggest to buy it and resell the items on your own roadside shop at a higher price.
Just like in the picture above, you'll see 10 pieces of corn being sold for only 1 coin which is the cheapest value for all items on Hay Day. The maximum price of this is 72 coins so it is wise to buy such item and resell it with your desired price.
Simple Trick:
Gyl
Buy and sell is a wise move for all Hay Day farmers and the newspaper ads can help you with that.
Do not hesitate to buy items on sale if you want to utilize the magazine and increase your farm earnings.