Recommended restaurant in Daikanyama this time is Burger: Henry's Burger.
Burger: Henry's Burger|Feature Reference

▶:Start Google Maps Here!(Smartphone)
| | |
| --- | --- |
| TripAdvisor | Henry's Burger(score:4) |
| Business Hours | 11:00 AM ~ 8:00 PM |
| Category | Burger Restaurant |
| Budget | ¥1,000 ~ |
| TEL | +81-3-3461-0530 |
| Address | 1-36-6 Ebisunishi, Shibuya 150-0021, Tokyo Prefecture |
| Business Holiday | Regular Holidays (except for summer holiday) |
| Access | Daikanyama Station |
| Seats | 4 |
| Credit Card | Not Accepted |
| English Menu | Yes |
| Smoking Establishment | Non-smoking |
Access from the Station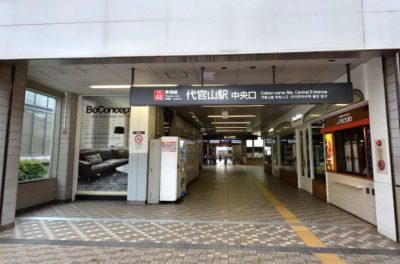 Henry's Burger is conveniently located just two minutes away on foot from Daikanyama station (main exit).
Appearance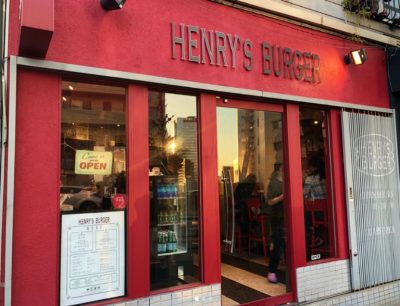 The outside appearance is so appealing as it is painted in red with a readable restaurant name for foreigners. This restaurant is surely loved by many people so expect long queues ahead when you visit the place, but I'm pretty sure it's worth the wait.
Ambiance
The counter seats…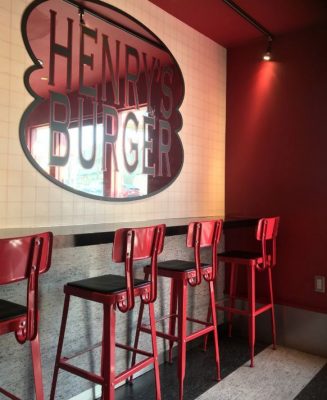 Cashier/Preparation Area…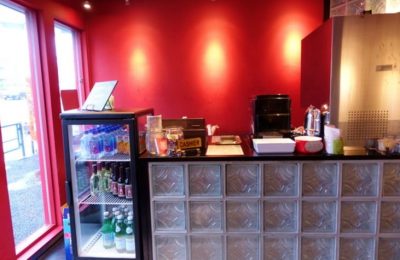 A very limited space for dining in and it is highly recommended mostly for takeaways. I would say that the place is plain and simple with a very simplified menu. There are only 4 counter seats available because it's mainly designed for "To-go" service.
Recommended Menu
"Menu Guide"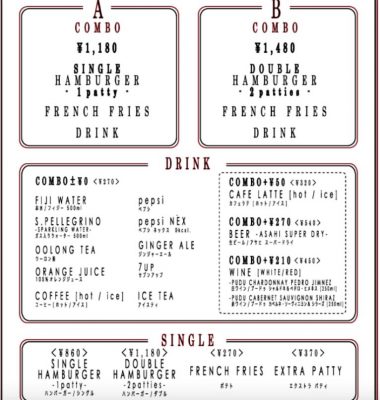 Food Photos
Combo B ( double hamburger – 2 patties, french fries, and drink)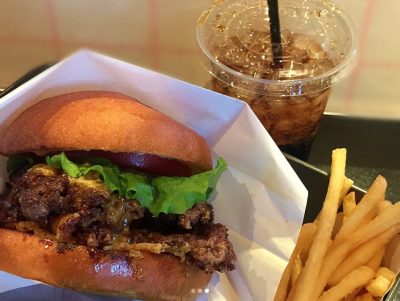 A5 Black Wagyu Beef Cheese Burger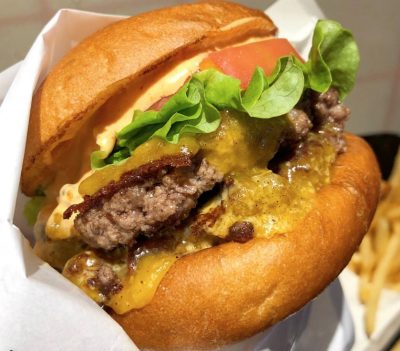 Although it is not as spacious as the other burger chains, this restaurant has something to be proud of. Their A5 wagyu beef burger patties are really very popular and considered as the most delicious one.
Additional information
・Recommended when eating alone, or for takeaways.
・Services offered: Takeout and Delivery
・Cons: Limited space for diners.
People's Review
Happy Monday!! Oh yea…. 100% wagyu! Thanks @dave_coop @evangelineoh for the top recommendation
美味しい顔って…こんな顔😋 🍔🍔🍔🍔🍔🍔🍔 #HENRY'SBURGER #henrysburger #代官山 #ハンバーガー🍔 #肉汁 #live #love #life #photogenic_yummy🍽 #この後仕事 #tokyo #yummy😋 #dinner #humberger #🍔 #🍔🍟