Recommended restaurant in Musashi Kosugi this time is Izakaya: NATURA.
Izakaya: NATURA|Feature Reference

▶:Start Google Maps Here!(Smartphone)
| | |
| --- | --- |
| TripAdvisor | NATURA(score:4.0) |
| Business Hours | 5:00 PM ~ 1:00 AM (LO: 12 MN) |
| Category | Izakaya/Dining Bar |
| Budget | ¥4,000 |
| TEL | +81-44-722-0088 |
| Address | 3-428-6 Kosugimachi, Nakahara-ku, Kawasaki 211-0063, Kanagawa Prefecture |
| Business Holiday | Monday |
| Access | Musashi Kosugi Station (Tokyu-Toyoko Line) |
| Seats | 26 seats (annex:40) |
| Credit Card | Not Accepted |
| English Menu | Unavailable |
| Smoking Establishment | Yes |
Access from the Station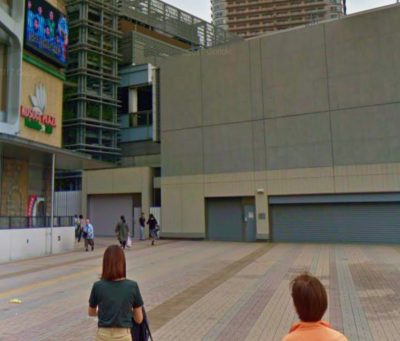 Natura is conveniently located near the station. It will take you approximately 2 minutes on foot to get there.
Appearance
Main Restaurant: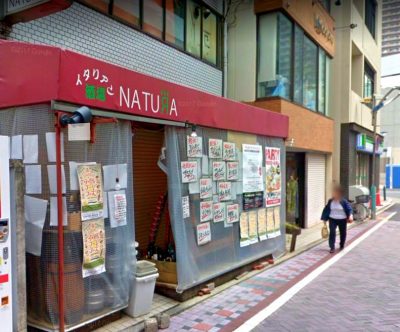 Annex on the 4th floor.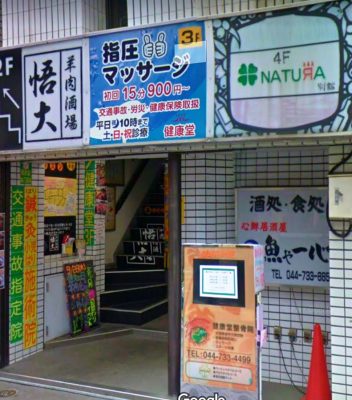 Ambiance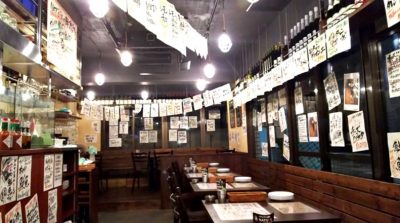 Their dining area is full of food pamphletes so customers can see and choose what to order. It is always crowded inside and even the annex area. This place is really very famous to Japanese people. The waiting time/ turn over time is up to 60 minutes long depending on the diners. It is also good for dating or dining in with friends and co-workers.
Menu Guide (taken from their website)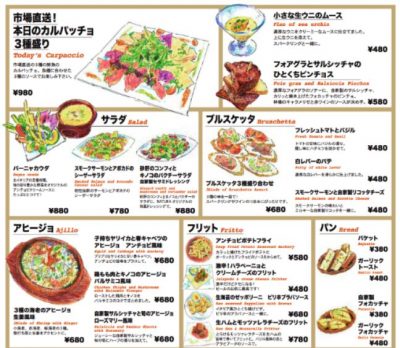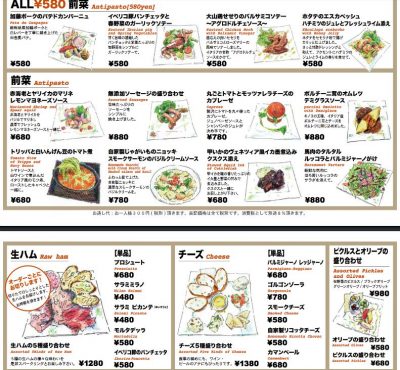 This restaurant is best known for Italian cuisine particularly on seafood, pasta, and wines. Their bestseller is "Carpaccio"
My Review
"Carpaccio"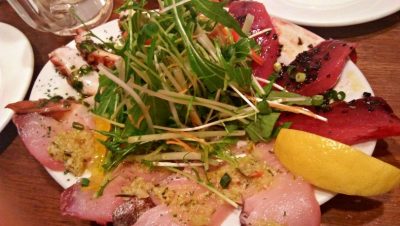 This one really tasted so fresh and yummy perfectly paired with fresh veggies.
"Pancetta"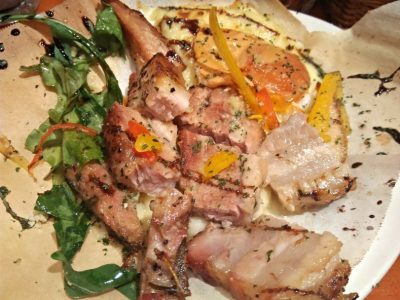 Potato plus pork meat and other ingredients belonging here will definitely make you come back countless of times. It was a surreal experience for me and I'd say Natura is one of my favs.
"Garlic Bread and al Ajillo"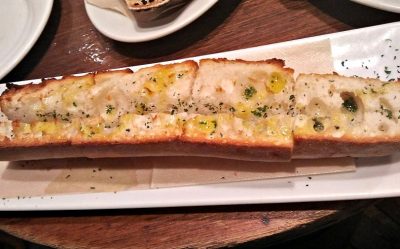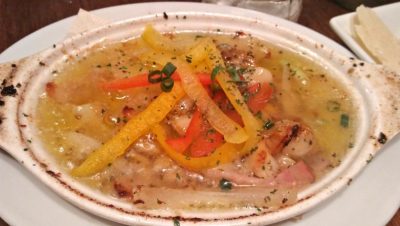 Garlic bread and al Ajillo is match made in heaven! Great taste of garlic dipped into the savoury seafood sauce.
"Crab and Fish in one"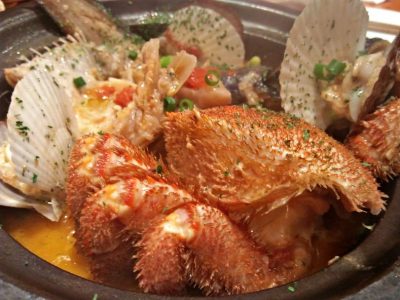 Waiting time isn't bad afterall. It's about 5 minutes per order. Drinks are served for less than 5 minutes.
The customers are almost all Japanese. I seldom see foreign customers in this restaurant.
Addtional Information
¥300 table charge/person.
Kids are welcome.
Cash basis only.
Pros
Delectable food menu
friendly staff
near the station
Cons
long lines almost every day.
a little expensive
People's Review
先日、ソウルで一緒に過ごした友人家族と新年会をしました♫ みんな大きくなったなぁ。。あんなに小さかったのに、今やお酒も飲める歳になっちゃって😊一緒に飲めるなんて嬉しいね🍻😊 #ナチュラ武蔵小杉 #イタリアン居酒屋