Recommended restaurant in Shibuya this time is Korean Food: Kongouen.
Korean Food: Kongouen|Feature Reference

▶:Start Google Maps Here!(Smartphone)
TripAdvisor
Kongouen(score:5)
Restaurant's Name (Japanese)
金剛園
Business Hours
5 PM – 4 AM (LO: 3 AM)
Category
Korean Restaurant
Budget
¥4,000 up
TEL
+81-3-6416-0297 (inquiry)
+81-50-5869-3974 (reservation)
Address
2-25-7 Dogenzaka | 2F Plaza Dogenzaka, Shibuya, Tokyo
Business Holiday
None
Access
Shibuya Station
Seats
24
Credit Card
VISA, MasterCard, Diners, American Express, JCB
Smoking Establishment
Yes
Appearance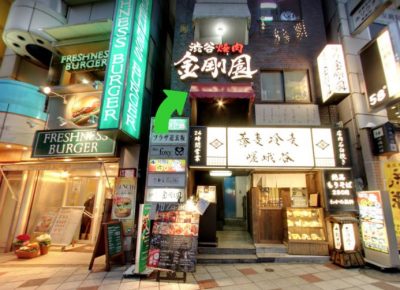 Located on the second floor of Plaza Dogenzaka building, this place is worth trying! It might be difficult for foreigners to get here since the restaurant logo is written in Japanese so better do the reseach first not to get in trouble. The building looks a bit old but is cleanliness is still well-maintained.
Ambiance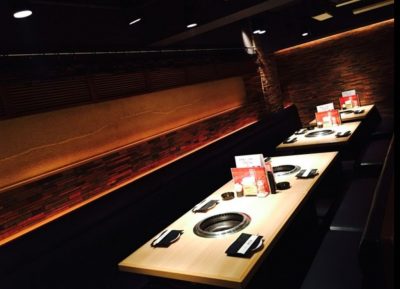 A dim-lit dining area brings coziness in a place and surely gives comfort while eating. Though this place does not have a bigger space and seats to accommodate the customers, it is really convenient for solo diners, with friends, and a great place for dating.
Recommended Menu
Highly suggested menu to try on is their yakiniku meal, known to be succulent in its highest quality.
Additional information
・Recommended for solo diners, and dating.
・Kids are welcome.
・Japanese sake (Nihonshu),Japanese spirits (Shochu),Wines,Cocktails.
People's Review
昨日のお酒が残ってますが…🥃😓 今週あと2日で休みだから頑張ります✨ ⁑ ⁑ ネギタン食べたい🤤💕 #グルメ#焼肉#美味しい #牛タン#渋谷#デブ活#美味 #ハラミ#黒毛和牛#肉 #instagood#instafood #instaeat#instalike#amazing#happy #lunch#foodstagram#instagram #eating#instagood#japanesefood#japan #yakiniku#eating#dinner#grilledmeat#meat#steak#food#delicious
日曜日の夕食〜( ̄∀ ̄) * 渋谷でプライベートで焼肉行くときはココにまず電話🤙 * 最近ずっと断られてたのに、日曜日にやっと入れました(о´∀`о)💕 * 全てのバランスが良いお肉屋さん✨ * #tokyo #shibuya #yakiniku #焼肉 #金剛園 #肉 #渋谷焼肉 #foodstagram #nikustagram #delicious #yammy #fanny #love #niku #肉女子 #肉食女子 #上タン塩 #ユッケ #ナムル #カルビ #ロース #ホルモン #中落ち #息子達は #大ライス #昔話ごはん