Recommended restaurant in Makati, Metro Manila this time is I'm Angus Steakhouse.
I'm Angus Steakhouse|Feature Reference
▶:Start Google Maps Here!(Smartphone)
TripAdvisor
I'm Angus Steakhouse (score:4.5)
Name
I'm Angus Steakhouse
Hours
11:00 AM – 3:00 PM
6:00 PM – 11:00 PM
Budget
P3,500 (average for 2)
TEL
+63 2 8892 5852
+63 2 8275 5938
Address
7431 Yakal Street, San Antonio Village, San Antonio, Makati City
Holiday
Sunday
English Menu
Available
Smoking
Non-smoking
Card
Credit Cards are accepted
How to Book
For further inquiries and advance table booking, please call the restaurant thru their landline number. Booking can also be done online at zomato.com and thru the app.
Appearance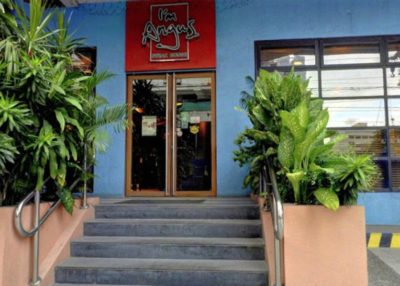 Tucked away on an unfamiliar street in Makati, this restaurant is probably one of the best steakhouses that you'll ever find in Manila.
Its appearance is really ordinary, well, aside from a quite appealing logo above the main doorway.
Undeniably well-maintained spot and the green plants add more relaxing feels even before entering inside the dining area.
Ambiance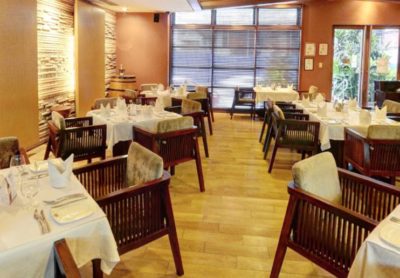 If you are in search of a luxury dining experience, then look no further as this place is exactly what you are looking for!
Great ambiance, superb service, and to complete the list, a close to perfection food options especially for steaks.
There's a full bar which you can choose if you are coming here alone and probably for a few more drinks out of the wide wine selection of this restaurant.
Recommended Menu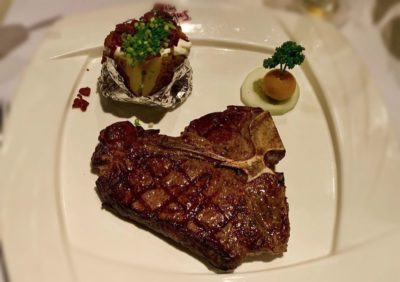 The highly recommended menu options are: Porterhouse Steak, Prime Rib Eye, I'm Angus Burger, I'm Angus Special Salad, and Banana Foster.Additional Information
Recommended when eating alone, with a friend, with a co-worker, and a great venue for dating.
Free WiFi access to all!
No parking space available.
People's Review