Recommended restaurant in Jiyugaoka this time is Chinese food: Mameten.
Chinese Food: Mameten|Feature Reference

▶:Start Google Maps Here!(Smartphone)
| | |
| --- | --- |
| TripAdvisor | Mameten(score:3) |
| Restaurant's Name (Kanji) | 豆点 |
| Business Hours | 11:30 AM – 3:30 AM (next day) |
| Category | Chinese Restaurant |
| Budget | ¥1,000 |
| TEL | +81-3-6421-1501 |
| Address | 1 Chome-11-2 Jiyugaoka, Meguro, Tokyo 152-0035 |
| Business Holiday | None |
| Access | Jiyugaoka Station |
| Seats | 22 |
| Credit Card | Not Accepted |
| English Menu | N/A |
| Smoking Establishment | Non-smoking |
Access from the Station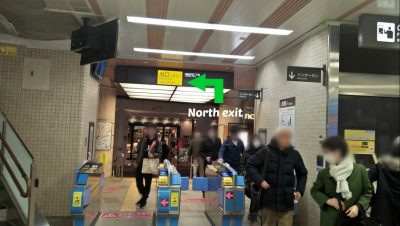 Upon getting off at Jiyugaoka station, head to the North exit which is the neareast exit. It will only take you for about 1 or 2 minutes by walk ( I can get there in less than a minute).
Turn left to where the famous Starbucks is located at the corner, then continue walking straight.
Appearance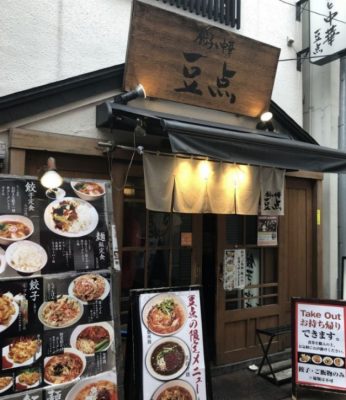 The exterior of the restaurant looks so ordinary and old. You'll see a lot of signages in front exhibiting the recommended menus with reasonable price. The restaurant's name is written in Kanji so it is not that easy to find especially for foreigners visiting the place.
Let's get to a more detailed talk about the appearance. The front wall is a wooden frame in mahogany shade similar to the front door. It has a big mahogany signage on top with the restaurant's name in characters/symbols. The second floor is painted in a dirty white color( or probably faded) with a single dark window frame.
The peak hour time is around 1PM – 2PM but it is not as terrible as you think. I visited in the evening and was granted for a seat as soon as I approached the staff (lucky me!).
Ambiance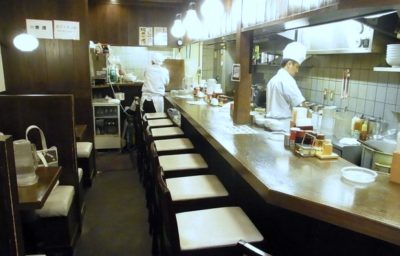 As shown in the picture above, this restaurant offers both counter and table seats for the customers. I had the chance to try both seating styles and I'd say it's better to be on the counter seat because I can see the food preparation with my own-always-squinting eyes! The table seating is a little narrow for me as I was seated next to the front door.
The atmosphere is really typical just like ramen shops but with a bit wider space though I find it a little hot (probably because of too much sweating while eating large servings). You'll find the restroom on the second floor just go straight at the opposite corner and take the stairs.
For customers, I think it is better to come here alone or with a friend/colleague. Of course, there is no restriction as anyone is welcome to enter. I just think that little children would feel a little uncomfortable because of the limited space. Would it be an appropriate place for dating? Well, I think so considering that you and your partner is not aiming for a fine dining restaurant ambiance at all.
It can be crowded sometimes but in the evening, I guess it becomes easily available for anyone to have a quick meal. In my case, I finished my meal in 25 minutes or less.
Recommended Menu
"Stir-fry pork and vegetable"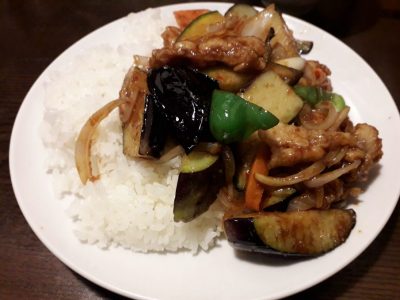 One of the best I've ever tasted! It has a well-mixed taste of ingredients and so easy to eat. The only thing I noticed is that it is too oily for me. I guess it won't be that noticeable if you really feel hungry because even the smell will make you a big eater.
"Gyoza"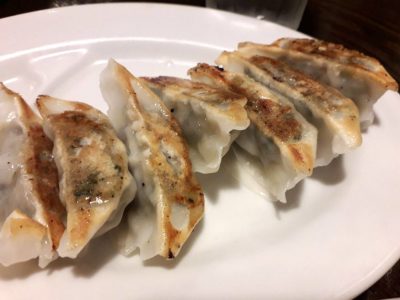 Gyoza's taste is also great with a little touch of spiciness at a reasonable price.
"Soup"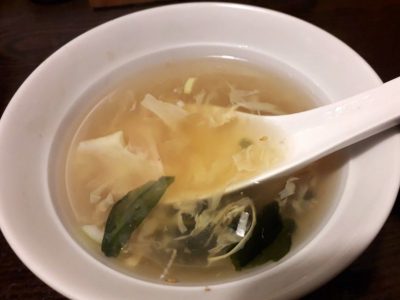 The soup is like a food refresher to my tounge not to feel easily sated of my order.

Recommended Menu: A combo meal that includes one ramen bowl and a the stir-fry menu.
Additional Information
I highly recommend this place if you are eating alone or with a partner either a colleague, friend or loved one.
It may take a little longer to get a spot here especially during lunchtime or peak hours.
People's Review