Recommended restaurant in Manila this time is Filipino Food: Manam.
Manam|Feature Reference
▶:Start Google Maps Here!(Smartphone)
TripAdvisor
Manam (score:4)
Name
Manam Comfort Filipino
Hours
7 AM – 11 PM
Thursday-Firday-Saturday
7 AM – 12 MN
Budget
P500〜up
TEL
02 6250515
Address
Level 1, Greenbelt 2, Ayala Center, Greenbelt, Makati City
Holiday
None
Smoking
Non-smoking
Card
Credit Cards Accepted
How to Book
Manam Comfort Filipino does not accept advance table booking at the moment, just visit the place whenever you feel like eating delicous authentic Filipino food.
Appearance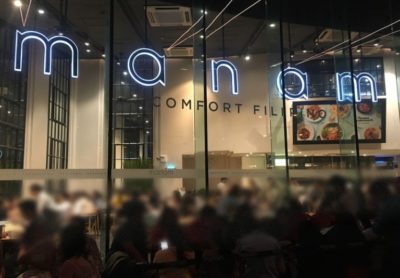 Manam is situated on the Ground floor of Greenbelt 2, and finding the location is just really a piece of cake!
The restaurant's logo/name is also pretty evident to the public and there's no way you're gonna miss it while passing by.
Th exterior walls are just made of glass from top to bottom and the inner view of the restaurant is visible if you are from the outside or vice versa.
Most of the time, you'll see long queue here so make sure to avoid the peak hours like lunch time or dinner time.
What I mean is, if you don't want to wait longer, just comein a little early or later than the peak hours.
Ambiance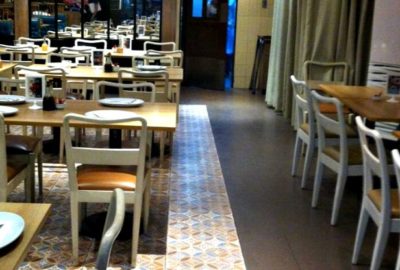 The interior concept of Manam is so impressive despite of the simplicity of the place, less wall decors, and perfect color match from walls, tables up to chairs.
As Manam is undoubtedly very famous here in the Philippines, expect the place to be jampacked of guests whether inside or the outside seating accommodations.
You'll see a mix of culture and in here, too! Some of the diners are native Filipino people but there are also foreigners here from time to time.
Recommended Menu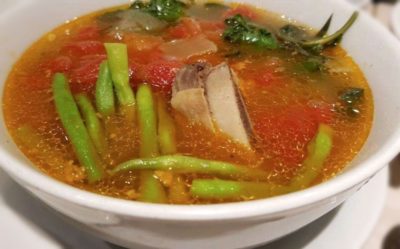 Sinigang na Beef Shortribs & Watermelon is a special type of sinigang that can only be found in Manam. Originally, Sinigang is made to be sour taste because it is tamarid-based, but when added with watermelon, that's when a new fusion begins!
Other must-try Filipino dishes here are Adobo, Kare kare, lechon kawali, sisig, Adobong Bulaklak ng Kalabasa, and Mango & Kesong Puti Turon with Vanilla Icecream.
Additional Information
The restaurant offers free Wifi access.
Recommended when eating with family, girlfriend/boyfriend, friends, and co-workers.
Full bar is also available so solo diners can still feel comfortable when eating or drinking alone.
People's Review