Recommended restaurant in Ginza this time is Ramen: Manpuku.
Ramen: Manpuku|Feature Reference

▶:Start Google Maps Here!(Smartphone)
TripAdvisor
Manpuku(score:3.5)
Restaurant's Name (Japanese)
萬福
Business Hours
11:00 AM ~ 3:30 PM
5:00 PM ~ 11:00 PM (LO 10:30 PM)
Category
Ramen Restaurant
Budget
¥1,000~
TEL
+81-3-3541-7210
Address
2-13-13, Ginza, Chuo 104-0061, Tokyo Prefecture
Business Holiday
Sundays and public holidays
Access
Higashi Ginza Station
Seats
27
Credit Card
Not Accepted
Smoking Establishment
Non-smoking from 11 AM 〜 4 PM
Access from the Station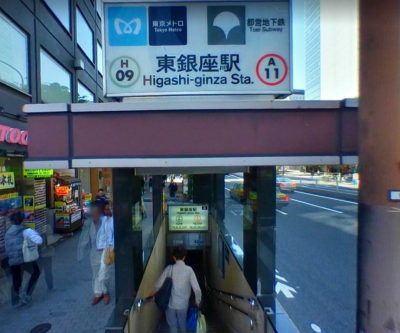 Estimated travel time on foot is 3 minutes from Tokyo Metro Higashi Ginza Station, and 6 minutes from Tokyo Metro Ginza Station.
Appearance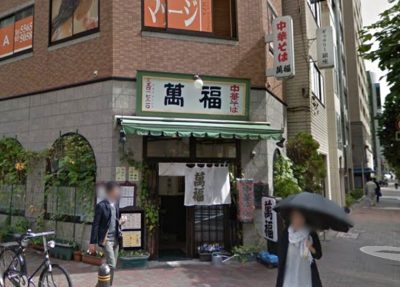 Situated at the corner of the street, this ramen house is close to the station which is really convenient to all.
Although it has been running in the business since 1929, still the building doesn't look that old afterall.
It displays sophistication and history that's so fascinating to see.
Ambiance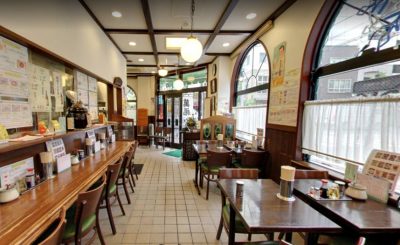 The interior concept is truly striking because of the wide dining space. Most ramen shops in Japan offers limited seats while this one has more to offer.
It has 27 seats, table and counter seating are available. Even dining with the family wont be a problem at all.
Will it be appropriate for dating? Yes of course! If you plan to eat ramen or cold soba with your beloved partner, consider visiting this place.
Most customers coming here are Japanese people but sometimes foreign travelers are also seen dining.
Recommended Menu
"Hiyashi Chuka-Soba"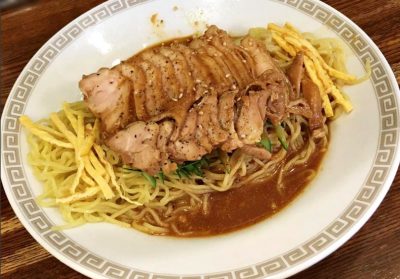 Hiyashi chuka is the bestselling menu in this ramen house. It is topped with tender pieces of chicken and cucumber,then served with rich sesame seasoning.
"Gyoza"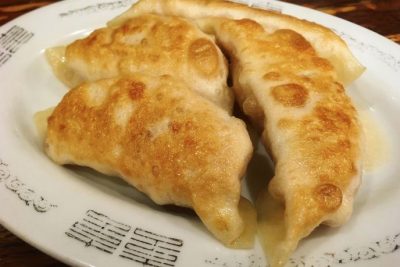 Gyoza is also highly recommended!
Additional Information
Recommended for solo diners, with friends and familiers and even for dating.
Services offered:
Drinks are available such as Japanese sake (Nihonshu),Japanese spirits (Shochu)
People's Review
View this post on Instagram

銀座の中華そば萬福さんでラーメン食べてもうお腹いっぱいです! #noodle#yum#yummy#tummy#ginza#ramen#dish#dishes#egg#meat#snacks#food#foods#銀座#ラーメン#東京#中華そば#green#vegetable #tokyo#japan#saturday#soup
View this post on Instagram

久しぶりに「萬福」さん(銀座)にて、「ワンタンメン」😋 大正時代に屋台を始め、昭和4年(1929年)に現在地に店舗を開いたという日本屈指の老舗ラーメン店😲 深みのある醤油スープに、ゆで加減完璧な細麺! #東京#銀座#歌舞伎#歌舞伎座#萬福#中華料理#ラーメン#老舗#東京ラーメン#醤油ラーメン#しょうゆラーメン#ワンタンメン#ワンタン#屋台#ランチ#tokyo#ginza#kabuki#kabukiza#chinese#chineserestaurant#ramen#noodle#noodles#lunch#japan#yummy#japaneserestaurant#japanesefood