Recommended restaurant in Shibuya this time is Yakitori: Tori Suzu.
"Tori Suzu"
This izakaya is located on the second floor of Teluichville in Shibuya. They offer food and drinks like yakitori, beer, and lots of sour mixes. The entrance is just along the footwalk so you surely wouldn't miss finding the place.
Tori Suzu | Feature Reference

▶:Start Google Maps Here!(Smartphone)
TripAdvisor
Tori Suzu(score:5)
Business Hours
5:00 PM ~ 12:00 AM
LO: 11:00 PM (food) and 11:30 PM (drinks)
Category
Tavern/Izakaya
Budget
¥4000~
TEL
03-3400-0011
Address
2nd floor of Teluichville, 3-15-1 Shibuya-ku, Shibuya, Tokyo

Holiday
Sunday
Access
nearest station is JR Shibuya Station
Credit Card
Accepted
Appearance(Access)
Located just beside Hinoya(Curry Restaurant) and it is a couple of minutes away from JR Shibuya station.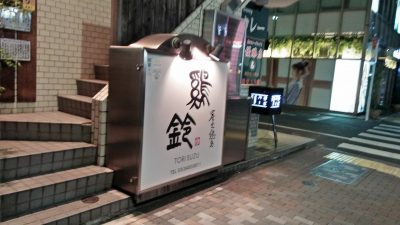 "2nd floor outer view"

Atmosphere
Food display just in front of the counter table. (noticed that there were only a few left)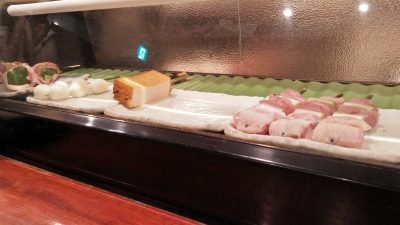 A view of the kitchen area from the counter seat.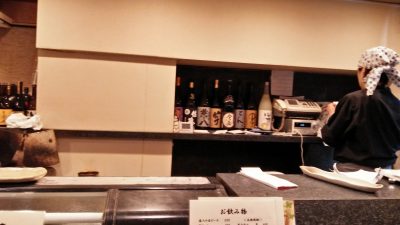 The place has a total of 23 seats (counter and table seats). A casual place for drinking here in Japan, dim-lit, comfortable with some noise from the other customers while enjoying their drinks.
Menu Guide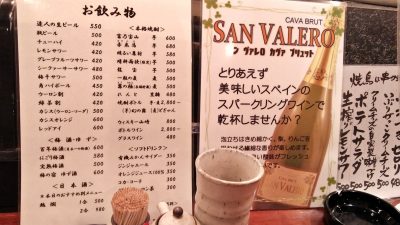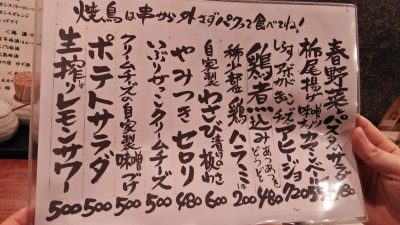 This is "Negima (grilled spring onion)" in "ToriSuzu"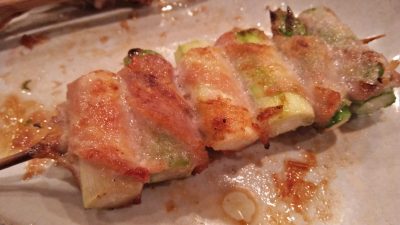 The taste was really good considering that this one was coated with barbeque sauce. Waiting time is not much of a hassle because it was served timely for eating.
Tebasaki (Chicken wings)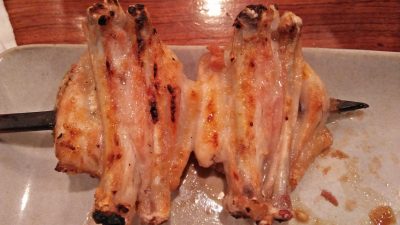 Yakitori with negi (chicken barbeque with spring onion)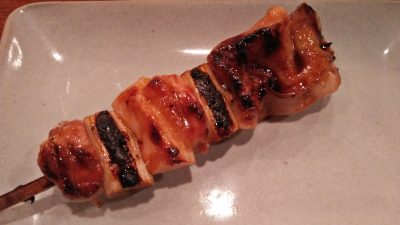 Ginnan (Ginkgo seeds)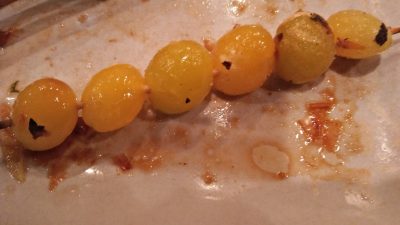 Other Menu
Baked Tofu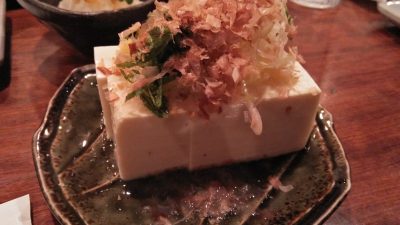 Fish cake with wasabi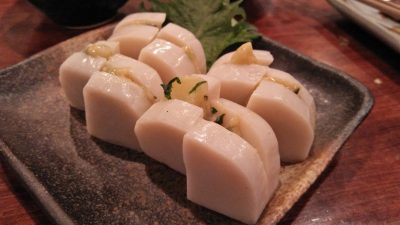 Tofu is really good with beer and the fish cake with wasabi compliments blend of the two.
Drinks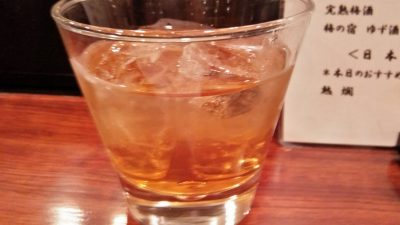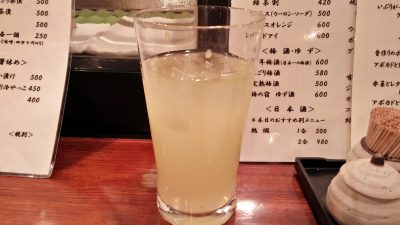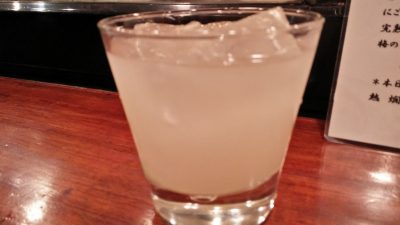 My impression:
I absolutely loved the place and will come back if I have the chance. The food and drinks were all undeniably tasty and refreshing!