Expanding your farm and organizing it on a professional level can be overly satisfying as a Hay Day farmer. It feels like you've come a long way just to get all of these done with so much time and effort spent.
Even until now, seeing how my farm has become made me think of those days when I almost give up farming on Hay Day just because the items for upgrades and expansions are like one in a million! Like, it's really difficult to find especially when I needed it most.
I have come up to these simple and easy steps on how you can get marker stake while enthusiastically playing the game and mind you, these are all 100% base on my game experience so make sure to read until the last line!
Plant and Harvest Crops
If you'll ask me what's the best way to get free items on Hay day, I'll surely choose planting and harvesting crops because it is like hitting "three birds with one stone"!
If you plant and harvest, you can easily gain XP points, coins, and get rare items that you can use for upgrades or expansions just like marker stakes.
Tip:
Gyl
Wheat is the fastest one to plant and harvest and get some profits in return. Not only that, it is also needed when making feeds so make sure never to run out of wheat crops.
Check out Hay Day Magazine (Daily Dirts)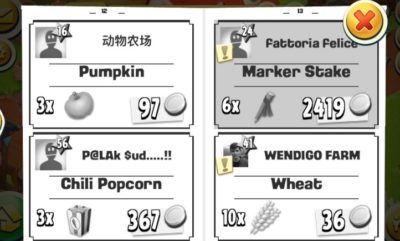 The "Daily Dirts" is where you can see the list of items for sale with the lowest and the highest price all over Hay Day farmers.
Rare items such as marker stakes are sold out really in just a blink of an eye so take the right approach and hit the proper timing to get these once it'll all become available.
Tip:
Gyl
Check the daily magazine every 5 minutes so you can get updated items for sale for more chances of marker stakes of land and other items for expansion.
Tap Your Sleeping Pets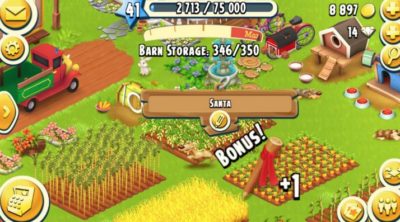 Pets for me are like ice breakers whenever I play Hay Day because they're all adorable in their own ways and taking good care of these charming ones is not a burden.
Keep feeding your pets if you want them to have the energy to roam around your farm and fell asleep once they feel tired and sleepy. That way, you'll have the chance to wake them up and get some cool items after!
Tip:
Gyl
When your pet feels tired roaming and playing around your farm, it'll eventually fall into sleep which gives you the opportunity to get some good finds!
Feed and Grow Animals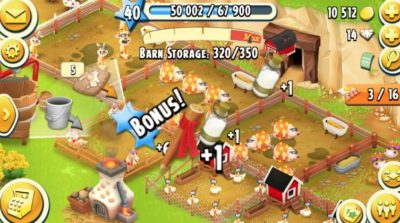 When you feed and grow animals, you can get some items for your machine productions and also rewards that can be useful for beautifying or expanding your farm!
In my experience, I couldn't get a lot of items for expansion regularly but I always feed my farm animals to get some products from them later on.
Luckily, I sometimes receive rewards that I wish to have just like this piece of marker stake.
Tip:
Gyl
Chicken eggs are the fastest product that you can get so make sure to hatch eggs as many as you can.
Watch Videos/Trailers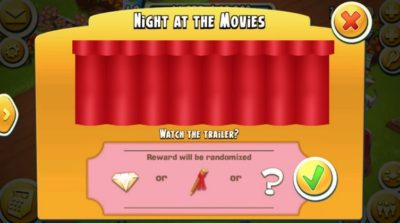 One of the easiest ways to get this piece of expansion is by watching the short videos that are available every day.
On the other side, marker stake appears (more frequently than the other tools for expansion) as a gift right after watching a 30-second video. Well, this is only based on my personal experience so it means this is not always the case.
Tip:
Gyl
Five short videos are available to watch daily and each video gives you the chance of getting marker stakes or other items that you wish to have.