Recommended restaurant in Makati this time is Matgalne Korean BBQ.
Matgalne Korean BBQ|Feature Reference
▶:Start Google Maps Here!(Smartphone)
TripAdvisor
Matgalne(score:4)
Name
Matgalne Korean BBQ
Hours
Lunch: 11 AM – 3 PM
Dinner: 5:30 PM – 11 PM
Budget
P500 up
TEL
+63 2 890 2949
Address
4768 Kalayaan Avenue Corner Mariano Street, Poblacion, Makati City
Holiday
Sunday
Smoking
Non-smoking
Card
Credit Cards Accepted
How to Book
Booking can be done online at zomato.com and from the Zomato app.
Appearance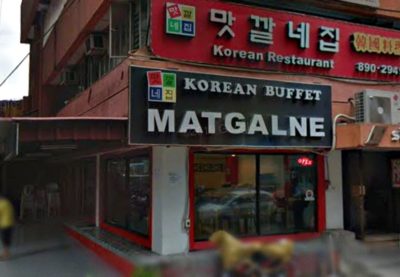 Matgalne has a strong feature of a "typical" Filipino casual restaurants anywhere in the Philippines despite its name displayed both in Korean and English.
There are no fancy decorations outside and it is located at the corner of the street making it more visible to the public.
Long lines can happen especially during its busiest hour in the Evening so make sure to book in advance to avoid future inconvenience.
Ambiance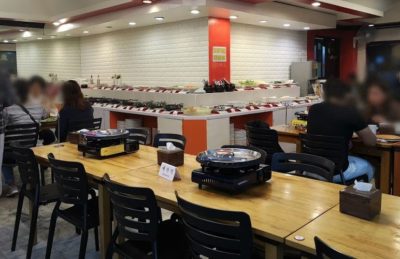 Since this place is a Korean buffet resto, you'll see L-shaped bar tables with all the unlimited and enjoyable food that you can eat.
The dining area has bright lighting and the atmosphere is as comforting as their food. Each table has a stove and grill pan prepared so any spot will be okay if you are ordering for a grilled meat menu.
There are many Filipino diners every day but sometimes, you'll also see foreign customers waiting for their orders to be served.
Recommended Menu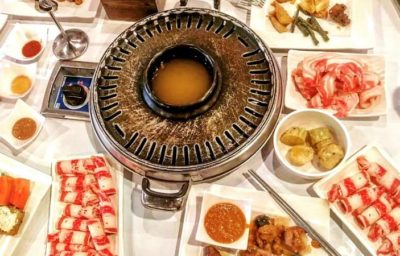 Their Samgyupsal, Bulgogi, and Kimchi are very popular to the public. These are all highly reommended by their customers because of the satisfying taste at a reasonable price.
Buffet Menu:
Lunch: Pork Only @ P399
Lunch & Dinner: Pork and Beef @ P499
Lunch & Dinner: Pork, Beef, and Bulgogi @ P550
Additional Information
Recommended when eating alone, with friends, with co-workers, and for dating.
Indoor and outdoor seating are available.
Public WiFI is also available in this restaurant
People's Review
View this post on Instagram

Good Food💋 • • • • • #foodstagram #foodtrip #koreanfood #photooftheday #happy #greenleafy #buffet #makati #grammerph #photography #yummy #healthy