Recommended restaurant in Manila this time is Filipino Food: Mesa.
Mesa|Feature Reference
▶:Start Google Maps Here!(Smartphone)
TripAdvisor
Mesa (score:4)
Name
Mesa
Hours
10 AM – 10 PM
Budget
P600〜up
TEL
+63 2 728 0886
+63 917 891 6372
Address
Level 1, Greenbelt 5, Ayala Center, Greenbelt, Makati City
Holiday
None
Smoking
Non-smoking
Card
Credit Cards Accepted
How to Book
For inquires about advance booking and other related info, please call the restaurant directly thru their provided contact number.
Appearance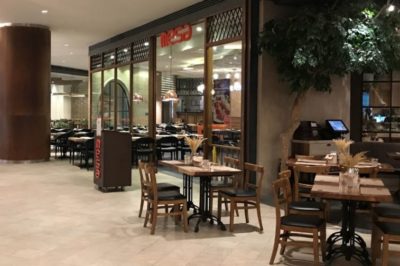 Mesa's outside view is just as competitive as the other restaurants that you can find in all of Greenbelt's vicinity area.
The restaurant's name is vividly displayed outside that it is so hard to miss! The stable picture window glass set up is also a good match for the restaurant.
On peak hours, the restaurant really gets easily crowded so make sure not to forget booking the place in advance or you can also visit there during off-peak hours.
Ambiance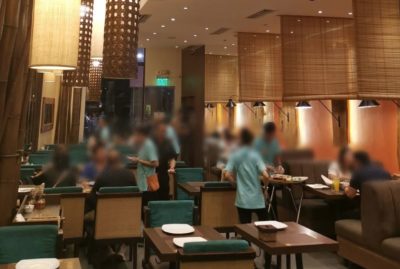 Loving how they put so much effort in decorating the ceiling with all these accents which make the entire place look more elegant in style!
Both indoor and outdoor seatings are available and I must say, it's really impressive as customers can sit wherever they want.
The tables and chairs are also very comfortable and there are some options to choose from depending on how many of you are occupying the vacant ones.
Most of the customers are Filipinos but their are other diners from East Asia, and the United States.
Recommended Menu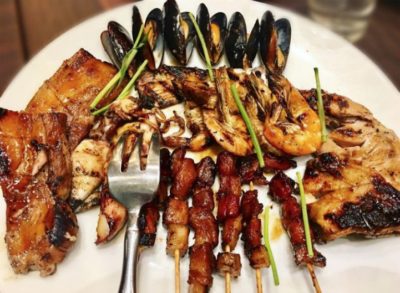 Inihaw Sampler is just one of their highly recommended menu options and it can be shared up to 6-8 people on average.
The platter is consist of grilled chicken, shrimp, pork, bangus belly, mussels, squid, and leg quarter.
Other recommended dishes are Sisig, Sinigang, Crispy Pata, Scallops, Seafood Grill, Baby Squid in olive oil, and crab sauteed with olive oil and garlic.
Additional Information
Public Wifi is available.
Recommended when eating with familiy, friends, co-workers, and also for dating.
The restaurant also has full bar setup so it's perfect if you are coming there alone.
People's Review